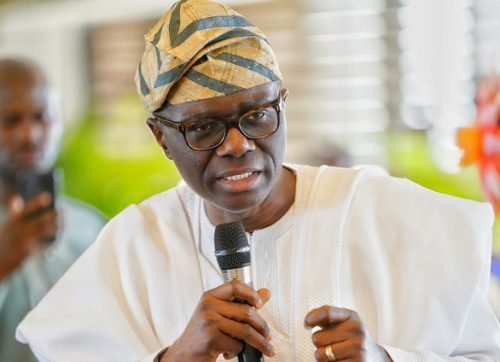 Jordan Pilgrimage is Purely A Spiritual Exercise
-Christian Pilgrims Welfare Board Boss
The Board Secretary, Lagos State Christian Pilgrims Welfare Board (LSCPWB), Mrs. Florence Yetunde Gbafe, has reiterated that the Christian Pilgrimage to Jordan is purely a spiritual exercise and not tourism as insinuated.
She made this known during a press interview at hee, Old Secretariat, GRA, Ikeja office.
Gbafe explained that the pilgrimage exercise is not tourism but purely a spiritual affair that is in line with the Word of God.
"You wake up as early as 5am for the congregational morning devotion in preparation for the biblical historical site visits, where prayers are also offered, hence pilgrimage is not a period of laziness unlike tourism where you choose to relax and wake up as you like," she said.
She pointed out, the rigorous exercise during the pilgrimage is both spiritually and physically rewarding, Mrs. Gbafe said, "It is an avenue for one to connect with God, especially coming in close contact and seeing those places you read in the Bible physically, it strengthens ones faith in Christ and believe in the word of God".
She announced that the Board will be embarking on pilgrimage to Jordan as against Jerusalem, which is also in line with the edict that set up the Nigerian Christian Pilgrims Commission (NCPC).
Gbafe noted that the safety and security of pilgrims is key and paramount to the Lagos State Government, hence the choice of Jordan which had earlier been visited by a six-man delegation from the State, led by the Permanent Secretary, Ministry of Home Affairs, Mrs. Adebunmi Elizabeth Adekanye, who reported it to be safe and secure for a pilgrimage exercise.
She said Jordan and Jerusalem share a common boundary, stating that Jesus Christ passed through Bethany, beyond the River Jordan, which is the original baptismal site of the Lord Jesus Christ, a place she noted is situated in Jordan.
Giving an insight to another historical site in Jordan called Pella, which is found in Genesis 32:24-30, Mrs. Gbafe said the site was where Jacob wrestled all night with God in the form of an angel and his name was changed to Israel. The city was later renamed Penuel by Jacob.
She said the Kingdom of Jordan is very rich in biblical historical sites which include the Dead Sea; the Decapolis, Bethany beyond the Jordan, the City of Salt, Petra where Moses struck the rock and brought forth water, among others.
Gbafe further explained the uniqueness of patronising the Board for the pilgrimage exercise is that the LSPWCB rates are pocket-friendly and come with excellent service delivery and guaranteed safety of the funds of intending pilgrims.
Mrs. Florence Gbafe thanked the State Government for providing an enabling environment for hitch-free pilgrimages.