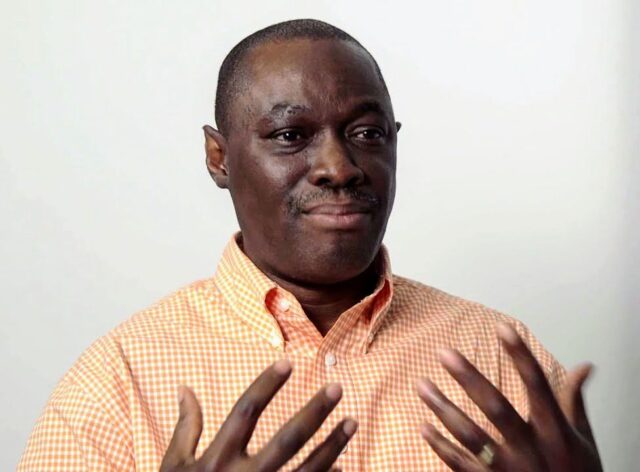 Inquires From God, Not Friends
By Babatunde Olugboji
For many believers, taking an important decision often comes down to picking up the phone and checking with friends and family, seeking advice on the best course of action.
Even on big decisions like who to marry, what course to study in the university, what career to pursue, or which house to buy or build, talking to friends and family often comes before checking with God.
We turn to God when we are in trouble, when the advice of friends and family turns out to be unhelpful. Have you asked yourself why the Holy Spirit is often your last resort? How come you don't seek counsel from the Spirit of Truth that Jesus said will guide us into all the truth; a Spirit that doesn't speak on his own initiative, but who will disclose that which is to come? (John 16: 13).
In this respect, there are a few things we can learn from King David, who perfected the art of seeking the counsel of God in all he did, big or small.
David inquired of the LORD, saying, "Shall I go up to one of the cities of Judah?" And the LORD said to him, "Go up". So David said, "Where shall I go up?" And He said, "To Hebron." (2 Samuel 2:1)

So, David inquired of the LORD, saying, "Shall I go and attack these Philistines?" And the LORD said to David, "Go and attack the Philistines and deliver Keilah." (1 Samuel 23: 2)

When David inquired of the LORD, He said, "You shall not go directly up; circle around behind them and come at them in front of the balsam trees. (2 Samuel 5:23)

When the Amalekites raided the Negev and Ziklag and took the women and children captive (1 Sam 30), David could have inquired from his men (who were extremely upset with him) what steps he should take to recover what was stolen from them, but he first checked with God, asking, shall I pursue?
This week, note that mentors are very important, fathers and mothers in the Lord are critical, but they are there to guide us, not to play God. Friends are there to encourage us, not to determine our path. Family members are there to support us, not for us to take their counsel as the gospel truth.
The only one you can always depend on 100 percent is the one who cannot lie, the Holy One of Israel whose Holy Spirit provides accurate, timely, correct and irrefutable counsel, again and again. 
Cast your burdens on the sovereign God, in whom there is no variableness or shadow of turning. Rely on Jesus, the counsellor, sun of righteousness who has been given all authority in heaven and on earth and you will emerge victorious.
Declare this week: God, from now on, my default would be to first inquire from You, to receive instructions from You, and follow Your leading. Lord, help reshape my thinking and help me to always call on you first, knowing that when I do so, You will answer me and show me things I do not know (Jeremiah 33:3).
Have a great week.
Kingdom Dynamics, a weekly column written by Dr. Babatunde Olugboji, the President, Kingdom House, a non-profit organization in New Jersey, USA.