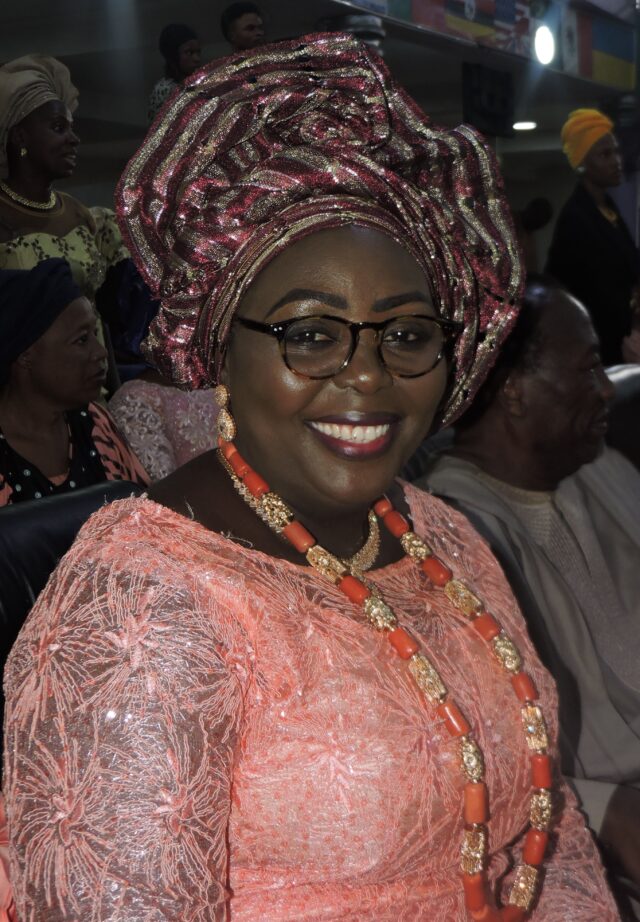 If Children Are Brought Up To Be Selfless, We Would Not Have Selfish Leaders 
–
Pastor (Mrs.) Josephine Femi-Asiwaju
The President of Woman Now and After (WNA), a faith-based purpose-driven organization that helps women; young and old, to identify their purpose in life and to fulfill it.
Pastor (Mrs.) Josephine Femi-Asiwaju in the wake of children and youth involvement and addiction to drug related matters, has called on parents, especially Nigerian women and mothers, to double their efforts and increase their parental relationships with their children and wards to secure their lives and avert future damages.
Mrs. Femi-Asiwaju made this call during the Productive Women Summit theme, "Borrow Not A Few" held at Peculiar People's Ministry, Egbeda area of Lagos.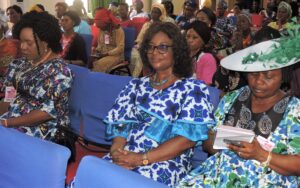 She lamented on the recent development when it was discovered that terrible things unknown to most parent are happening in our society and homes today, with many youth, including little children are secretly involved and engage in drug related activities directly or indirectly and parents are ignorant of this destructive activities, because the children and youth have perfected their cover up games from the suspicion and prying eyes of their parent not to know or suspect anything is going on. 
Mrs. Femi-Asiwaju, also the co-pastor with Word of Light Ministries, Lagos said, "there is need for every parent to build close bonds and relationships with their children, create an enabling environment and atmosphere of communication".
Due to the present situation of economic demands and cost of living, we found ourselves in the country, where parents leave their children behind to pursue other things, and truth is, with present situations both the leadership and the parents have failed the society and the future generation. Because most happenings today started from homes, that is why we have all manners of people who are not well brought up from homes, in corridors of power. If we have children brought up to be selfless, we would not have selfish leaders today and if children are well brought up from homes, we would not have the kind of society we are seeing today.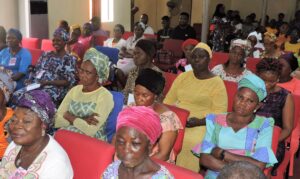 She strongly appeals to parents, while pursuing other things they should sacrifice more time and give more attention to build their homes, not neglecting the children's growth and development into the hands of strangers and neighbours who will in turn build them into a dreadful monster and unpatriotic spirit.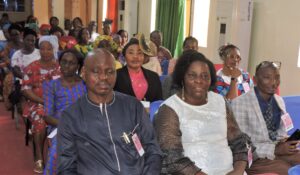 "The children are looking for people who will inspire and encourage them to build their future, and to achieve that, parent should learn to bond with each other as couple, build themselves as husband and wife, bond with children as a family and live exemplary lifestyle of good character worthy of emulation for their children manners and value system. Because, when you build a home, you are also building a nation", she pleaded.
Speaking on the theme, "Borrow Not a Few", Mrs. Femi-Asiwaju called on present day women to expand and increase their capacity, get involved in something productive and profitable, not borrowing to partying and buying of aso-ebi.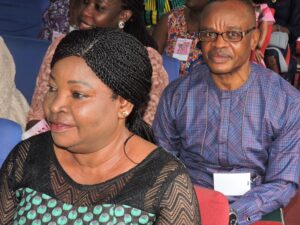 Women should borrow good ideas as a vessel they can treasure to improve their lives for the better. They should get their priority right, never belittle themselves, but to expand their knowledge and capacity; get out of their home comfort zone, think outside the box and be daring to do much more.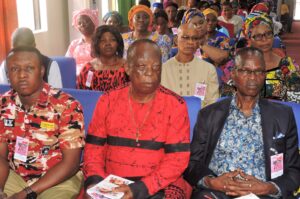 "Women should discover themselves, their abilities, strength and utilize them to build their home, relationships and the society. Many women today have a network, but have no net worth. When women discover themselves, they should realize, they are not who they are and can do much better", she added.
Other speaker during the one day life impactful, revealing and fun filled conference include, the Director-General, Christ Against Drug Abused Ministry (CADAM), Dr. Dokun Adedeji, Veteran Nollywood actress and gospel artistes, Minister Ngozi Orji, also, banker turned preacher, Pastor (Mrs.) Folake Olukoyede.