Human Efforts Has Failed Us, Let's Go Back To God
-Pastor Kayode Tokede
The grand finale of Christ Power Pentecostal Assembly, (Living Word Ministries) one week 2021 annual convention, theme: "The Able God" took place on Sunday with praise, diverse ministration and thanksgiving at the church headquarters in Iju-Ishaga area of Lagos State.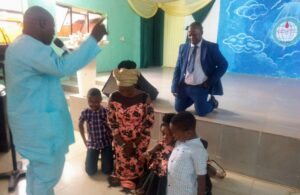 In his charge, Pastor Jare Babadola, a guest speaker admonished that, the ability of oneness, peace, cleaving and happiness to attain marital bliss, is in the word of God.
Giving some Bible reference, Babadola said, there is need to play the game according to the rules, so that our homes can be what God planned it to be and went further to explain forgiveness, kindness and understanding as key pillars of any successful marriage. "If Christ and the Holy Spirit is genuinely ruling and reigning in our heart, we would not be having the marital problems we are having in our different homes and families. Unforgiveness, uncontrolled anger, untamed tongue and brutality have taken over many marriages, homes and families. Where they are supposed to enjoy, they endure and where they are supposed to be happy, they are sad. But if we play the game according to the rules with respect, understanding, appreciation and honour for one another, that is when we can experience the able God in our lives and homes", he said.
He described marriage bliss as marriage that is full of happiness and the opposite, marital frustrations as trouble marriage with lack of understanding, poor communication, quarrelsome and full of complaints.
While stating some factors that can be done to achieve marital bliss, Pastor Babadola said, the couple have to make a conscious decision to be happy with one's spouse and desire to make the marriage successful. "The worst form of self imprisonment is to be unhappy in marriage", he added. The main speaker, Pastor Olusegun Hassan in his message, said, the able God is one who can anything, anytime, anywhere, anyhow to anyone in an exceedingly and rare abundantly beyond human expectations or imagination. Because, God dwells in the place of possibility and there is no impossibility with Him. "The only thing God cannot do is there is nothing He cannot do", he declared.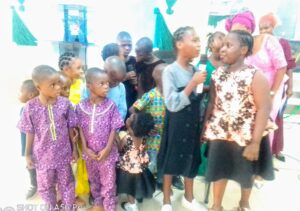 Buttressing his points, Pastor Hassan states that, authentic relationship with God, passion for God and being real are some of the realities of ingredients needed to have an encounter with the ability of God.
Quoting several scriptural verses, Hassan said, "the way we see God will be the way His relationship is with us. We have to believe in the reality of God and His acts without doubting Him. God is never happy when we doubt Him and the ability of what He can do or wants to do", he added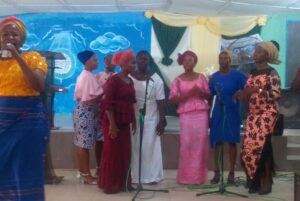 In his remarks, Pastor Olukayode Tokede, the General Overseer of the church, also a practising chartered accountant and tax consultant. Expressed his gratitude to God for the successful convention and appreciated members for their unflinching support and participation in the convention. In a chat with PROVIDENCE, Pastor Julius Olukayode Tokede, feeling excited, said, "God has done marvelous and great things in our midst that we cannot deny or ignore. Individually and as a church, we have bags full of testimony and thanksgiving to God. Covid -19 pandemic stopped our convention last year. But this year God made it possible and you can see the joy and happiness in the faces of our members.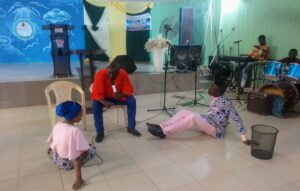 Speaking on the current situation bedeviling the country, Tokede assured, "despite the danger and fear of insecurity everywhere, If our leaders in places of authority can willingly humble themselves to lead the citizens before Him, there is nothing He cannot do to turnaround our situation. If in one accord, we genuinely submit ourselves and cry unto Him, He will not only hear and answer us, He will also turn our situation for good. Because He is able and has the ability and nothing is too hard for Him to do," he said.
"Human efforts, ideas and strategies have failed us. Let us go back to God and stop playing god. I know God is able to solve our problems, clean our land from every evil and give us lasting solutions to every situation. God is not a man that will lie or say what He cannot do, what He cannot do, He is the same yesterday, today and forever, He never change", he assured.