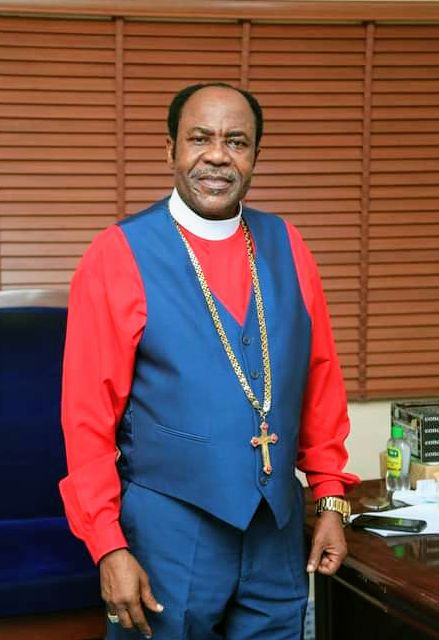 Greatness in Ministry is the Ability to Win Souls, Build People and Make Disciples – Archbishop John Osa-Oni 
Discipleship is seriously lacking in the church today and this is seriously affecting spiritual growth and development of many Christians in Christendom.
The presiding prelate of Vineyard Christian Ministries with its headquarters, Archbishop John Osa-Oni made this known in Lagos when he was speaking during a four day school of ministry for ministers and ministerial assistants with the theme, "Reaching the Goal with No Limits". 
He described it as unfortunate where the message of prosperity and how to succeed without the fundamental principle of Christian character and sound teachings has taken the center stage of the pulpit today.
While charging the ministers at the retreat to go and make disciples, instead of making crowds, he admonished on getting retrained, reproduced and allowing character to keep them in their ministerial activities, adding that, titles and position should be put aside, "ministers should go all the way to show good examples to young Christians and upcoming ministers, greatness in the ministry is ability to add by winning souls, building people and making disciples", he said. 
Stating further, he said, "Soul winning is a task and assignment that must be carried out, not a hobby to feature in and to achieve this, you have to prepare and ready to sacrifice everything, including your bed to take up the cross without compromise." 
Archbishop Osa-Oni encouraged ministers to set achievable goals and set their priority right, he highlighted characteristics to achieving set goals and explained the followings;
Have a clear picture of your goal, be specific to know what you really want and drive yourself without limit as a goal getter.

Set realistic, measurable and achievable goals, not an elephant project that is not realistic.

Have a time base for the fulfillment of your goals and choose to be in good fashion with the intention to develop what can make you achieve what you really want to achieve.

Determination to succeed by planning and living as if all depends on life today.

Put achievement mechanisms in place and have a direction to help you focus, grow and expand in your goals.
While describing lack of setting clear goals, not living in the reality of setting goals, fear of failure and spirit of comparison as hindrances to achieving goals. "Until you kill your fears, you cannot achieve anything", he said.
Other speaker during the school of ministry includes, Rev. D. K Aboderin, Bishop Patrice Rapu, Pastor Femi Adesanya and Apostle (Mrs.) Uloma Ojei.