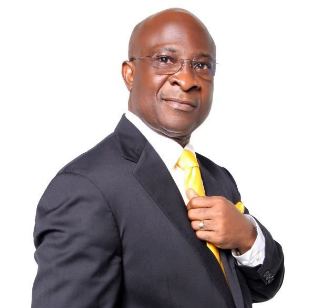 Gratitude is an Attitude -I. S James
The founding Pastor and general overseer of Glory Christian Ministries, Lagos, Pastor Iruofagha James has described gratitude as an expression and acknowledgement of appreciation to God for His goodness.
Speaking during the annual Family Thanksgiving held at Ijeshatedo, Lagos headquarters of the church, Pastor James said, "gratitude and thanksgiving should not be reserved for a particular day, but a daily attitude of showing gratitude to God".
Quoting from the scriptures, he said, the desire for more is the chief cause that blinds us to what we already have and should have. Thanksgiving should be wholly in words and indeed.
He advised, using Abraham, the father of faith as a good example, "we should not wait for things to happen before giving thanks or expressing gratitude to God. Despite delay promises, Abraham didn't wait before giving gratitude to God".
Pastor James emphasized that, "our heart, spirit, soul, attitude and deeds should be of gratitude always. Because, to be gratitude is to be fruitful", he said.