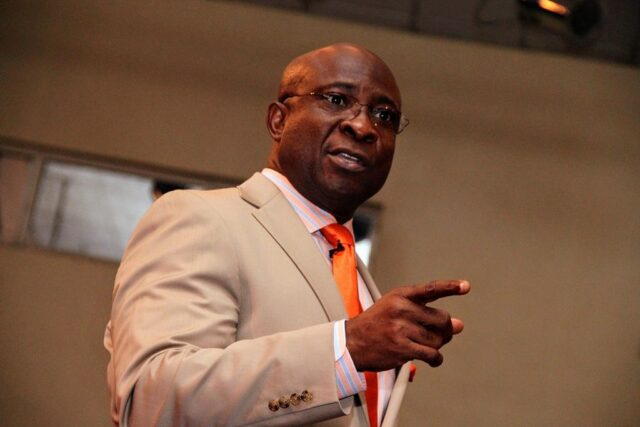 Good Success Is Obedient To The Word of God
  – I. S James
The presiding pastor and General Overseer of Glory Christian Ministries, Lagos, Pastor Iruofagha James has made a startling revelation about good and bad success with fact to what prosperity is to Christians.
Speaking at a 3 days Breakthrough Prayers programme of the church held in Lagos with the theme, "Good Success", Pastor James explained good success as a prosperity you achieved even as your soul prospers, asked, what do you benefit if you gain the whole world but lose your own soul? Is anything worth more than your soul?
He emphasised bad success as success you get at the expense of your health, integrity, peace, conscience and ultimately, your soul. Declaring that, any success that takes away your time of prayer and fellowship with God is not a good success.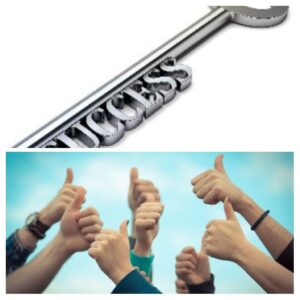 Buttressing his points with quotes from scripture verses of the Bible, James said, you don't have to go at the expense of your soul to get good success, if you are diligent and obedient to the word of God. "Obedience is the condition for good success and good success is obedience to the word of God, especially His laws relating to good success".
"Let the word of God reshape your thinking and lifestyle. There are successes that are not worth it", he admonished.
Berating how some greedy and acclaimed preachers equate and overshadow their ministry with material acquisition. James said, "prosperity is the most abused word in success, some greedy preachers not called by God are equating and overshadow their ministry with material acquisition".
Prosperity is God's promise to His people, who obey His word and it can come in different ways or in any form according to provision in His promises, he stated.
"If you don't have the perspective of the word of God and have prosperity, you will become the shadow of yourself", he added.
While canvassing the need to understand the purpose and direction of prosperity, James listed some biblical principles to good success and prosperity of God, that includes, giving, sowing and honour. 
He encouraged Christians to give naturally to activate good success. He said, "everything God created gives naturally and giving must be natural. Whenever you refuse to give, you are giving choice to poverty".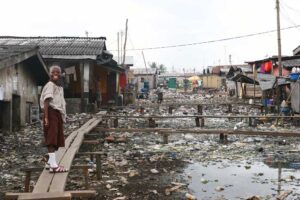 "Poverty is never an accident, it is the choice people made and God's intent for all His children is that the course of our lives and that of poverty never meet", he said.
Adding that, listening to and obeying God's prompting concerning where and when to sow, also giving honour to our natural and spiritual parents and families is a key to activate good success and prosperity of God.
Giving insight to the success and prosperity of Jesus, Pastor James said, though, Jesus Christ was born in a manger, but was not born poor. After His birth, three wise men from the east came visiting and presented Him with expensive and costly gifts. Also, during His earthly ministry, He had twelve disciples He took care of, including their families. Despite Judas Iscariot stealing from the treasury unnoticed, He was not perturbed until he destroyed himself as a result of greediness, and after His crucifixion, the centurions stationed to watched over Him on the cross, have to cast lot to share His expensive and beautiful garment. The only time Jesus became poor was when He was on the cross and left with nothing for us to become rich. "This is why genuine salvation in Christ Jesus is significant to having good success and prosperity of God in life", he said.