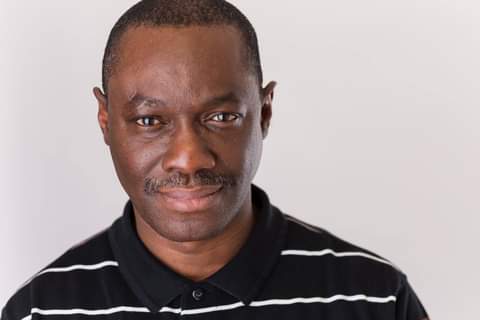 God Measures Giving, Not Gifts -Babatunde Olugboji
As we conclude our third exposition on giving, we will again use the story of Cornelius, a centurion, in Acts of Apostles, as an anchor, but first, let's focus on the narrative of the widow's mite in Mark 12, as Jesus sat by the offering table in the temple observing people placing money in the treasury: Jesus sat down opposite the place where the offerings were put and watched the crowd putting their money into the temple treasury. Many rich people threw in large amounts. But a poor widow came and put in two very small copper coins, worth only a few cents.
Calling His disciples to him, Jesus said, "Truly I tell you; this poor widow has put more into the treasury than all the others. They all gave out of their wealth; but she, out of her poverty, put in everything -all she had to live on." (Mk 12:41-44)
In this passage, many who were rich gave large amounts of money; but one poor widow threw in two 'mites' worth which was 1/64th of a 'denarius' (a day's wage). Jesus said the widow gave more than all who had given to the treasury, because they gave out of their abundance, while she gave all she had, her entire livelihood. Jesus was so impressed that he called his disciples and stressed the importance of his observation by introducing his remarks with "Truly, I tell you."
Note that God measures giving, not gifts. In other words, He evaluates not by what we give, but by what we did not give, or what we have left after we have given. So, what makes a gift valuable is not necessarily the amount given, but the cost to the giver because God cares about the sacrifice involved. David said: "I will not sacrifice to the LORD my God burnt offerings that cost me nothing." (2 Samuel 24:24)
Another way of looking at giving is that the Lord estimates giving by our motive, our means, and by how much we have left. This is a great encouragement to those who have few material possessions, but a great desire to give.
Cornelius' attitude to giving is illustrative of how giving invokes God's blessings. God rewarded Cornelius for his regular prayers and giving generously to those in need. "Your prayers and gifts to the poor have come up as a memorial offering before God." (Acts 10:1-4).
As a believer, your prayer, or communion with God, is as important if not more important than your giving. Do you often talk to God or are you always talking to everyone but God? As things come up are you first going to pick up your cellphone and call your friend, colleague, or neighbor? Or take things to God in prayer?
The story of Cornelius reveals that there is a link between our prayer life and our giving. As you strive to be a giver and praying Christian, I command a blessing to come into your house, just like it came into Cornelius'.
You may be saying Lord, I want just a little bit of blessing, but God will surprise you with a deluge, a massive overflow of blessing. He will pour a ridiculously and unbelievably mighty blessing upon you and your household this week.
Remember, God is not after your gift; He is only looking for an avenue to bless you.
Have a great week!
Kingdom Dynamics, a weekly column is written by Dr. Babatunde Olugboji, the President, Kingdom House, a non-profit organization in New Jersey, USA.