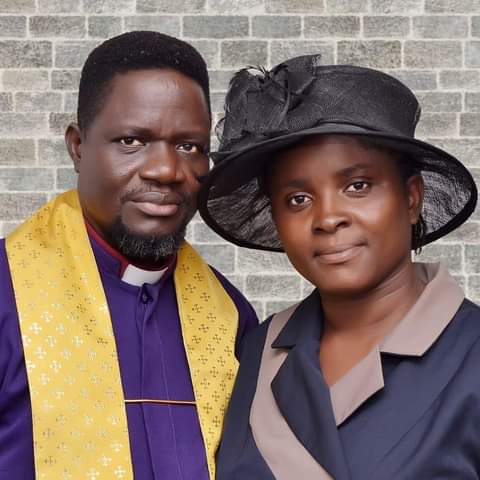 God is Enough
– Apostle Ben Omoregie
The Senior Pastor and General Overseer of Rehoboth Church of Christ Ambassadors Worldwide, Ibeju-Lekki, Lagos, has stated that, "When we are in a certain situation or going through some difficulties or found ourselves under any circumstances beyond our control, God is ever ready to answer when we call on Him, He will always give us enough room and sufficient boldness to provide needed protection that cannot be found elsewhere."
Apostle Omoregie stated this while declaring open the church 20 years anniversary and annual convention, theme, "The All Sufficient God" held in Lagos on Thursday.
Using Psalm 118: 5 – 6 as his message text, he said, "one of the greatest benefits of God upon us His creation is giving us the boldness over any situation or circumstances that may come our way to scare, harass or intimidate us." Quoting from the 2 Corinthians 12: 9, he emphasized the situation Apostle Paul found himself in, saying, it was not convenient and that made him cry to God for intervention and He responded to him saying, "My grace is sufficient for you, for My strength is made perfect in weakness". This indicates that God has already poured and endowed Paul with enough grace to strengthen him above his thorny situation.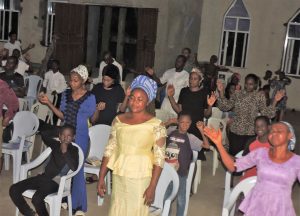 "In every thorn of life, difficulties and situations we might be found ourselves, faces and going through, notwithstanding the pain and the agony, no evil power can overcome us. The grace of God is already made available to strengthen us; all we need is to connect into the grace to deal with the situation. "The grace of God is sufficient and enough to sustain, uproot and strengthen us to achieve our desired victory in life and God is enough for all we need; we just have to connect into His grace with righteousness and obedience in order to receive it", he said.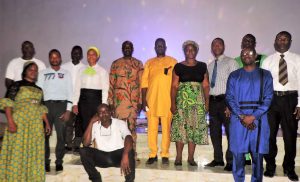 Citing the examples of Abraham and the Lord Jesus Christ, Omoregie said, God instructed Abraham to sacrifice his only son, Isaac and in obedience, he prepared Isaac for sacrifice, but God in-turn made provision of the calf for the sacrifice that replaces Isaac. Also, the Lord Jesus Christ, in obedience and submission to God, despite all He went through before, after and on the cross of Calvary, the grace of God was available enough to sustain Him on the cross.
To partake and enjoy the grace of God that is enough and sufficient, we must readily in our heart acknowledge and confess the power and authority of God in our lives, obey His word and instruction to us. Abraham never waiver when he was on the mountain to sacrifice Isaac and Jesus, also did not waiver despite all the agonies and pains He experienced on the cross. Rather He cried out to God for intervention and God provided enough grace to be sufficient for Him till He was buried and resurrected. "Until we are ready to obey God's instruction and sacrifice ourselves by looking unto Him for our provisions, we cannot experience Him enough", Apostle Ben said.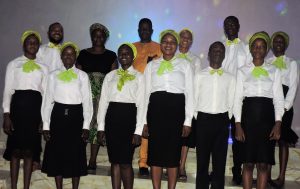 The four days anniversary and convention also feature Pastors/Ministers and church workers conference with the topic, "My Father's Work", had Rev. James Oga, Pastor Johnson Abu Sadiq and Rev. Dr. Joshua Ilufoye Olaoye as guest speakers will be climax with thanksgiving service on Sunday, 8 October, 2023 at the church auditorium.