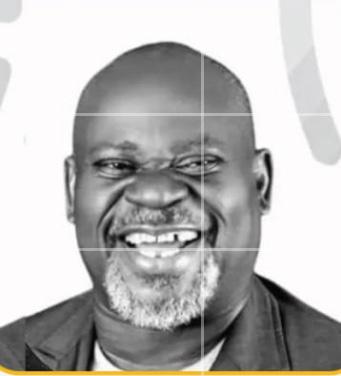 GOD CAN USE LITTLE: 
SMALL BUT STRONG
By Dr. Segun 'TREMENDOUS' Oshinaga
When you're small, you are only able to do so much. Just because you can't do much does not mean you can't do something. Do something even if it's not much. I hear people say that they wish they are big, they will do so and so. What can you do NOW? Do it! 
You may not have the resources to feed a whole nation or city. But if you can feed a few extra people in your building, do it. As you do what you can do, God will supernaturally increase your capacity to do more.
Until we reach the end of ourselves, we hardly experience the power and intervention of God. Multiplicity begins in the course of using your gift. Until you use it, it does not grow.
"I will not drive them out from before thee in one year; lest the land become desolate, and the beast of the field multiply against thee. By little and little I will drive them out from before thee, until thou be increased, and inherit the land." Exodus 23:29-30
The difference between little and much is – time and plenty of nutrients in-between! Every tree had its beginning in a dream seed. Every dream needs time to grow and mature. Time to pray, plan and work out. No giant is born a giant. Even giants too are born as babies.
God gave Joseph a dream but he had to wait for thirteen years before he saw it happen. But he wasn't just waiting. He was moving through the ranks, working his way to the dream.
There are always steps to the dream and it is necessary to work through them. The wisdom to function at the level of the dream needs to be acquired. The patience to deal with people at that level needs to be acquired too. So you encounter different phases and levels on your way to destiny. He does not always prefer a dramatic or sudden solution to our problems.
He told Israel – 'I will NOT drive them out from before thee in one year;' Why not? 'Lest the land become desolate, and the beast of the field multiply against thee.'
Our progress must be commensurate with our preparation. Our maturity must be able to handle our miracle. Otherwise, disaster looms. 
In the wisdom of God, He fortifies our inward man before He furthers our outward journey. Never run ahead of God. Never go on a journey you have no inward or internal resources for.
Increase is not a problem with God so long we allow Him to drive out all that constitute obstacles on our way.
Join me Online every Sunday 6pm for WISDOMSPHERE: School of Wisdom –
Zoom – ID: 834 924 3088 Passcode: 12345
Facebook Live – DrSegun Oshinaga 
You are invited to join me on ZOOM every SATURDAY 9am for –
MENTORSHIP MASTERCLASS 
ZOOM – Meeting ID: 778 866 3304
Password: 9X362n
Facebook Live – DrSegun Oshinaga 
To support the global ministry of Dr. Oshinaga: First Bank – 2009472019
For prayers and counseling:
Email: info@segunoshinaga.com
Tel/WhatsApp: +2348030773584, +2348022073050
Office: Suite DA8, 3rd Floor, Apo Sparklight Mall, opposite Living Faith church, Durumi, Abuja.
Box 5601 Garki, Area 10, Abuja
www.SegunOshinaga.com
'… Keep Shooting 'Till The Birds Start Falling At Your Feet'