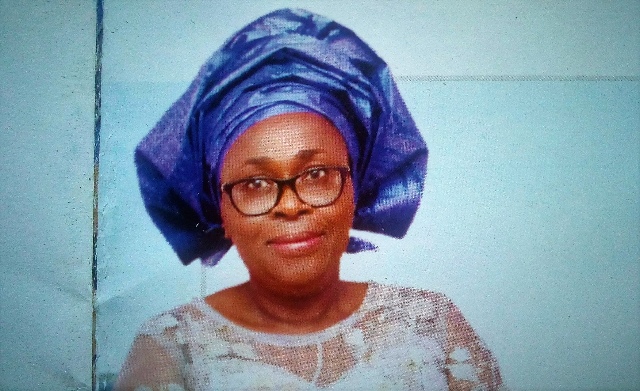 FAITH JAMES -A contagious life of Prayer
There are definitely no mistakes in God. It is true what the Scriptures say, 'His ways are past finding out'. From the day Pastor Faith James was born, God has ordered her steps and call for celebration of His faithfulness in her life for the past 60 years. 
Described by Pastor Iruofagha James, her husband of 33 years as the best partner a man can ask for, a God's gift and companion for the journey. Most trusted critics, friend and encourager of his faith.
 Faith James was born in October 1st, 1959 at Owaza, in Abia (then Imo) State, Nigeria. She is the first and only female child in the family of three children.
At the age of five, her maternal uncle, Mr. Obisike A. Nwokeocha took her to Zaria, Kaduna State, where she attended LEA Primary School, Samaru, Zaria and later gained admission into Federal Government College, Kaduna. Thereafter, she proceeded to Ahmadu Bello University, Zaria to study Agriculture.
In May 1979, Faith James responded to the message of salvation and received Jesus Christ into her lifet as her Lord and personal Saviour and that began her journey as a follower and disciple of Jesus. 
After her graduation, she was posted to Bauchi State to do her National Youths' Service Corps (NYSC). During the one year of national service as a Corper, she was active in the Nigerian Christian Corpers' Fellowship where she served in the Executive Committee. All through her service year, she was deeply involved in rural evangelism in the state. 
After her NYSC, she went to Minna, Niger State, where she got a job to work as teacher in a secondary school. While serving her fatherland during the NYSC at Bauchi State, she met and became great friends with many God-fearing fellow Corpers. One of them eventually became her husband. After her marriage in April 1987, she resigned her teaching job at Minna to join her husband in Lagos. 
She did not last very long either in her new appointment with the National Agricultural Insurance Company (NAIC) in Lagos because the organization soon transferred her to their office in Port Harcourt. She had to resign her appointment when the company refused all entreaties to repost her back to Lagos to be with her young family.
Without doubt, God has placed an anointing and a passion for prayer on Pastor Faith, a passion she has 'infected' all who came in contact with her. Her prayer life is contagious and has rubbed off on many. As prayerful woman, wife, mother, mentor, model and exemplary leader who love God passionately, like your name –Faith, she proved sound biblical teachings to bring hope, comfort and encouragement to people believing God. 
Faith James is not just a beautiful woman of spiritual flavor, a caring heart and mother to her biological children; she is also, a mother to many son and daughters across the globe. A woman of God with a heart of gold and excellence spirit.
The wife of a diminutive man of God, supportive helper and great blessing to her husband call to preach the gospel of the Lord Jesus Christ to the uttermost parts of the earth.
Mummy, as fondly called is a lover of God, warrior and generous heart. She serves as model of spiritual maturity for the church and Christian race, stood by many through challenging time and has never refrained from giving godly counsel to anyone who approaches her.
When it comes to spiritual matter, Faith James radiates grace and compassion; resilient, selfless, loving and a reliable shoulder to lean on.
She held forth the Atlanta, USA branch of the ministry since its inception and had been able to balance between her family and the ministry as a co-pastor of Glory Christian Ministries, mother and grandmother.