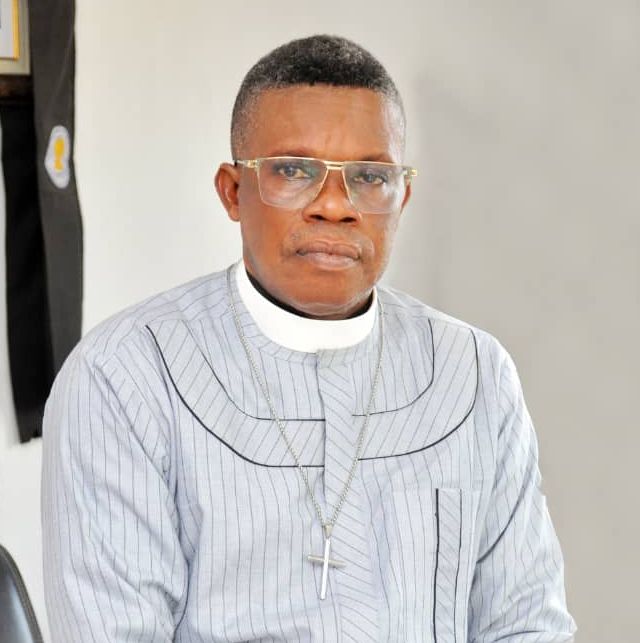 Everyone Does Whatever They Like, making mockery of the gospel
– Rev. Canny Canice
The Senior Pastor of House of His Power Ministry, Lagos, Rev. Canny Canice, has described the state of the church in Nigeria and across the world as being like the church in Laodicea that was neither cold nor hot, thereby making mockery of the gospel of Christ 
Rev. Canny made this known while speaking at the church annual Spoken Word International Conference (SWIC) the theme, "Come and See".
He said, "We are like the church of Laodicea in Revelation 3:14 that was neither cold nor hot. This is not peculiar to only Nigerian Christianity, it is all over the world. "Everyone is doing whatever they like, making mockery of Christ and the gospel. People prefer going to a place where they will be told what they want to hear and not what God is saying".
Rev. Canice appealed to fathers of faith in Nigeria to rise up and be firm to give direction and caution to the church and in the body of Christ to wake up from slumber and lukewarmness.
Speaking at the annual Spoken-Word International Conference (SWIC) that begins from 16th to 20th, August. Canice said, bemoaned the present situation in the country where hunger, economic crisis, corruption, banditry, killings and other criminal vices have become the order of the day. Noting that, "this situation we are going through and experiencing now shouldn't be strange or new to us. They have been in existence from the beginning as a result of the fall of man."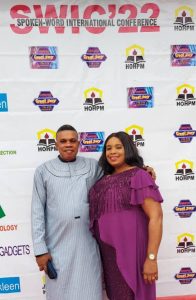 Now is the time for us as a nation and people to shift our attention and focus on Jesus Christ, the real solution who came purposely to change the situation.
SWIC has for many years a life changing experience and a build-up to where we are coming from, where we are and where we are going. A time of refreshing where people look forward to get direction and instruction of God through His Spoken Word with each year's theme becoming an inspiration. 
This year, we are projecting and pointing to Nigerians, that in the midst of diverse challenges and current situation where hunger, insecurity and banditry as a result of failure of our political leaders, economic experts, religious leaders and others rule. Jesus remains the Bread of life, Shield and Defense to COME (an expectation) to and SEE (experience) for lasting direction and solution to problems. 
Our focus is to divert attention from seeing the negatives around us, but to see who God is and what He is doing. Also, to let people know by the Spirit of God that in the midst of ugliness and situation, there is still something good in it. If we can "Come and See" Jesus, as Philip told Nathaniel. Likewise, as the woman of Samaria at the well went and told her people to "come and see" a man who is different from other men", Rev. Canice said.
When people come and see Jesus and align with the word of God in areas of salvation, healing, deliverance, success, prosperity and spiritual growth. They will experience God alone. His will will be done and their expectations shall be met.
"Nazareth was a dumping ground for corpses that died in the war. There was nothing good in it to reckon with. But it was the same place God chooses His Son to come from. He sent Angel Gabriel to Jerusalem an urban city) to meet Zachariah in the Temple and sent the same Angel to Nazareth (a rural and underdeveloped area) to meet with Mary on the birth of Jesus who came from Nazareth to change the narratives' ', he added.
Rev. Canice advised the present Nigeria's government and political class to lead the people well. "Truth is, the masses are suffering while the political class are living in luxury".
Since 1999, most of these people have not bought a bag of rice with their money. They live in free houses, ride free cars with expenses fully taken care of from the government purse. So, they can't feel the pain of the masses.
"It's a big problem when the political class at the end of the month go home with millions of naira, travel abroad for health care and have their children in expensive schools around the world without care while the poor masses are suffering and struggling to pay their bills", he lamented.
"The vast difference between the political class and the masses is why they go to any length to remain in office and Nigerians would not have cared if there were good roads, hospitals, schools, electricity, security and food on the table for their families.