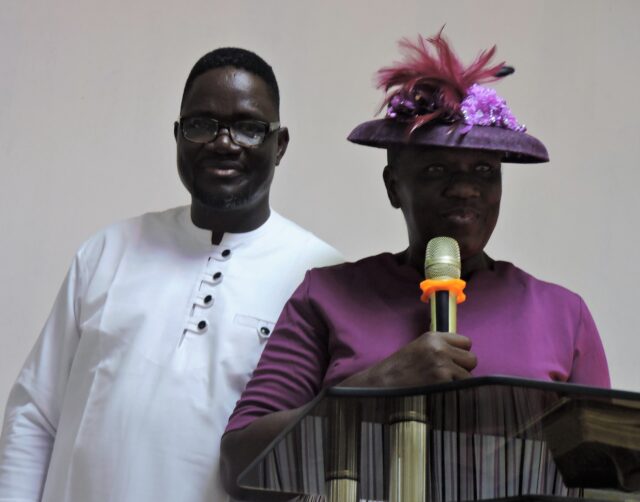 Enough of Religion and Hypocrisy – Rev. (Mrs.) Egbekunle
"To overcome the challenges and situations confronting the global society today, requires sacrifice that demands a righteous personality who will carry Jesus".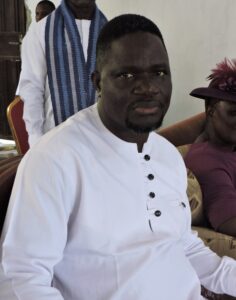 Rev. (Mrs.) Esther Egbekunle made this known while speaking on "Who Will Carry My Jesus?", at the closing and thanksgiving service of Rehoboth Church of Christ Ambassador Worldwide, Ibeju-Lekki, Lagos, annual Convention theme, "The Name, Jesus Christ".
Rev. (Mrs.) Egbekunle  (fondly called Mummy Egbekunle) declared that, "enough of religion and hypocrisy in the church and among christians. This should be the time for convincing revival and kingdom expansion".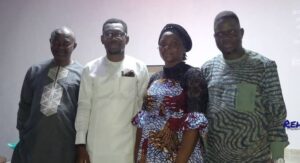 The prevalent situation and challenges in our society and around the world is not limited to our immediate environment alone and the only sacrifice for an outright solution is "Who will carry my Jesus?", she asked.
We have played and practiced religion enough and God is no more interested in our hypocrisy and unrighteousness. When God wants to use anyone to solve a situation; location, status and limitation does not matter, but righteousness matters.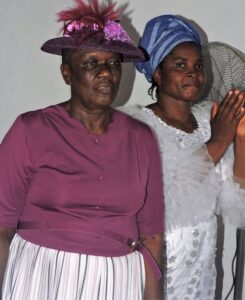 Many have shallow knowledge to carry Jesus and limited understanding of religion, without the readiness for next level revival and kingdom expansion.
Explaining the story of the Ass that carried Jesus into Jerusalem, Egbekunle said, just like the Ass was prophetic, Christianity should also be prophetic and accurate with readiness to carry the Lord Jesus Christ through to the world.
The Ass Jesus rode was female and still young. Yet, it was ready and available to be a vessel of honour to fulfill a prophetic agenda. "This is a pointer that women are not only critical to solve situations, they are also relevant in the life of a man, ministry, mission and movements".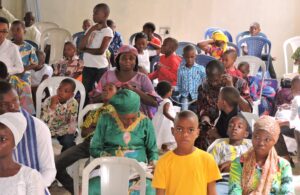 She challenge women to see themselves as strategically and prophetically positioned to enter their prophetic agenda like the Ass. "As a woman, you are not ordinary and not free. You are under control, obedient, submission and authority of God with prophetic agenda and role to play in the life and destiny of your husband, children and the society to achieve their goals. This is the time for every woman in our society to get connected and enter into their prophetic agenda, and allow Jesus to ride on their back to fulfill purpose and destiny", she admonished.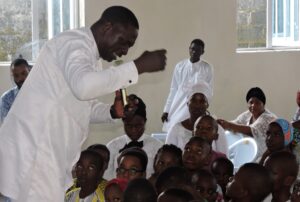 Speaking further on who will carry Jesus in the family, Mummy Egbekunle called on families to work hard on their homes, build their children and embrace their spouse to carry Jesus everywhere they go. "There's always a price to pay for a happy family. If you don't have the lifespan to stay in the word and grow to carry Jesus, your life will remain in the world and diminish in religion", she said.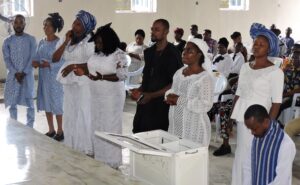 "The first arrow Satan shot into a family is not adultery, it is confusion and distraction. But, if God's authority is in any marriage and His word is established in the family, that home will stand for ever, no matter the storm", she added.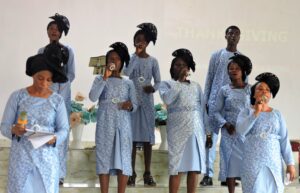 In his remark, the General Overseer of Rehoboth Church of Christ Ambassador Worldwide, Apostle Ben Omoregie, thank God for fulfillment of the word of the Lord Jesus Christ, "I will build my church", in the life and service of the church which is the pillar the church is standing on.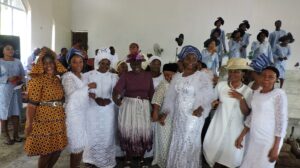 "This convention is just about the name of Jesus Christ and nothing more. Considering where we are coming from, where we are and where we are going. It has been the Lord Jesus Christ who built the spiritual capacity and physical structure of what the church is today and will be tomorrow", he said.
Dr. Omoregie congratulated members on the success of the convention and appreciated their consistency, cooperation, contribution and support towards the church's growth and development.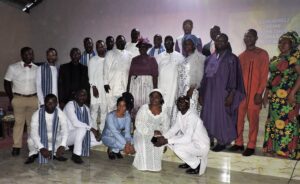 Other speakers during the 4 days convention that has the church choir, Rock of praise and light ministering wonderfully, includes, Rev. Eric Ighalo, Dr. Victor Olushola, Dr. Joshua Osei and Pastor Johnson Abubakar Sadiq.