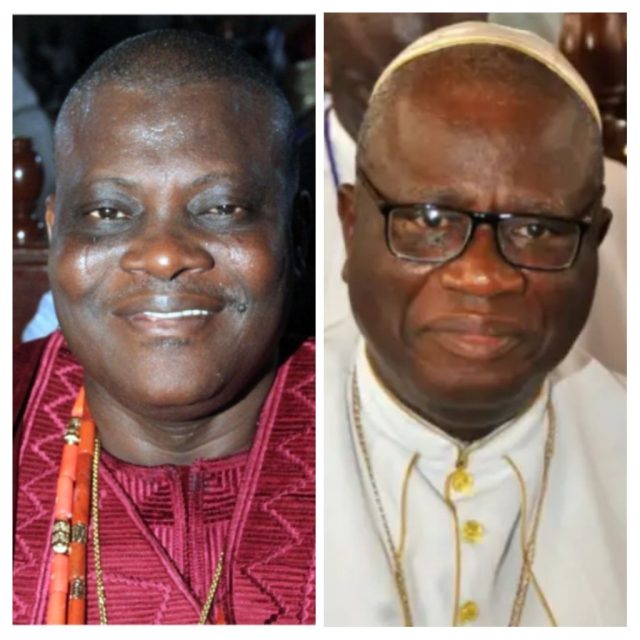 Don't Take God Benefits for Granted
– Dr. Samuel Uche
… celebrate Lagos CAN Chairman, Adegbite at 55
The retired Prelate of Methodist Church of Nigeria, Dr. Samuel Chukwuemeka Uche has appealed to Nigerians, irrespective of their position and situation, to always remember and acknowledge God in everything. "God remains our perpetual benefactor and we remain His perpetual beneficiary. He is always there to bless us and we can't do without Him", he said.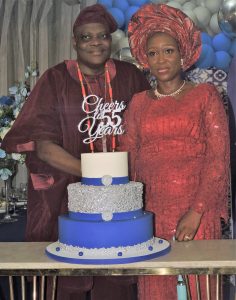 Dr. Uche made the appeal during his sermon at the 55th birthday thanksgiving/Eucharistic service and 35 years of service in God's vineyard of the Bishop of Metropolitan Diocese of Ikeja and the Chairman, Lagos State Chapter, Christian Association of Nigeria (CAN), Bishop Stephen Victor Adegbite, at the Methodist Cathedral of Peace and Excellence, Opebi area of Ikeja, Lagos State.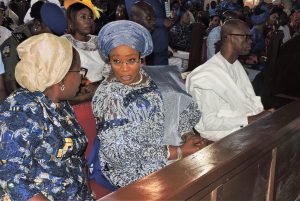 He admonished, "In everything, always acknowledge God as your benefactor, not man or your talent. God is the giver of all you have and possess. Notwithstanding any situation, don't forget God. Anyone or nation that forgets and fails to acknowledge God will meet its waterloo and fail to survive."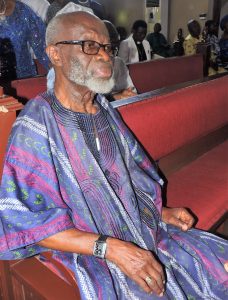 Quoting from the Bible in Luke 12: 16 – 21 and Deuteronomy 26: 11 with some references to people who refuse to acknowledge God in their lifetime achievement but later paid the ultimate price in an inglorious way. Always remember His goodness, benefits and kindness without which no one can be anything. "Do not take God for granted and forget to thank and appreciate Him for all His benefit and goodness' ', he warned.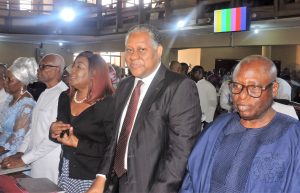 Dr. Uche chided those who refuse to let others know their age and do not celebrate or mark their birthday to thank God for the gift of life. He described them as an ingrate, living a useless life. "No matter the state of things or situation in your life, there must always be something to show and thank God for."
"Always realized that God bless us to be a blessing. Whatever He blesses you with, is not only for you and your family alone, it is for the benefit of others. And don't live to undermine or take undue advantage of others at any point in time. But build and maintain relationships for the future benefits".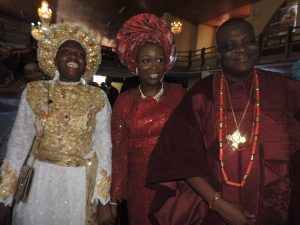 Dr. Uche described the celebrant as one of the respected, trusted and dedicated men of God with courage and capacity in the vineyard. "It is good to have courage and capacity, if you have both, some will admire you and some will envy you. But courage without capacity will make people mock you", he said.
In his goodwill message, the Governor of Lagos State, Mr. Babajide Sanwo-Olu, represented by the Chief of Staff to the governor, Mr. Tayo Ayinde. Sanwo-Olu described the celebrant as a true Nigerian and man of God who has proved his Christian leadership quality with integrity and wisdom. He commended him for his vocal and unbiased stance on issues relating to governance and religion in Lagos state.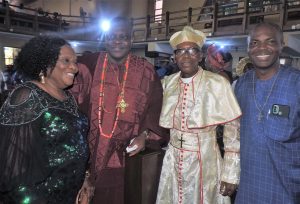 The First Lady of the Federal Republic of Nigeria, HE Senator Oluremi Tinubu, CON in her congratulatory message delivered by the Special Adviser on Media to the First Lady, Mrs. Busola Kukoyi, Tinubu said, turning 55 is a testament to the wisdom, strength and resilience the celebrant has gathered over the years. "Your position on the truth stands you out as a man of God and I believe that the journey ahead will be as remarkable and fulfilling with endowed lifetime divine health, joy and peace of God in Jesus name", she prayed.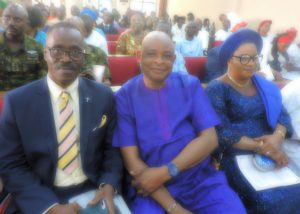 In his remark, the celebrant, Bishop Stephen Adegbite expressed profound gratitude and shower praises to God almighty for the special grace and love He has endowed on him that has kept him alive and standing for 55 years sojourn and still counting on earth. "Most profound gratitude is thanking God for the great privilege and opportunity He gave me to serve in His vineyard as a priest."
Adegbite, thanked everyone who spared their time to honor the invitation to celebrate God with him. He encouraged guests to always thank God and not to complain in any situation. But to continue thanking God at every given opportunity. Because He is in control of every affair and situation.
Among dignitaries who attended the service is the wife of the Lagos State Deputy Governor, Mrs. Oluremi Hamzat, represented the wife of the Lagos state governor, Dr. Ibijoke Sanwo-Olu. Business mogul, Sir. Olu Okeowo and his wife, former Minister of State for Petroleum Resources and Minister of Foreign Affairs, Mr. Henry Ajumogobia, SAN, former Chief Naval Officer of Nigeria, Rear Admiral Akin Aduwo, rtd. Others are, the Prelate Emeritus, Methodist Church of Nigeria, Dr. Sunday Ola Makinde, the National Deputy President of PFN, Archbishop John Praise Daniel, the National Vice President, PFN South West Zone, Archbishop John Osa-Oni, Rev. Mother Esther Ajayi (Iya Adura), HE, Archbishop Designate, Isaac Idahosa, Rev. Sam Ogedengbe, traditional rulers and many others.