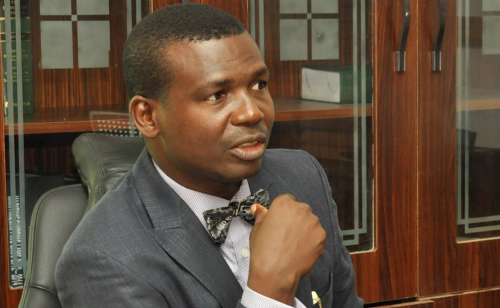 Don't Re-Open Worship Centres, Adegboruwa Tells Sanwo-Olu
A Senior Advocate of Nigeria and pastor with The Redeemed Christian Church of God, Ebun-Olu Adegboruwa, has asked Governor Babajide Sanwo-Olu of Lagos State not to re-open churches yet, according to report by YES International.
In his message entitled 'APPEAL TO GOV SANWOOLU NOT TO RE-OPEN WORSHIP CENTRES', Adegboruwa had advanced his argument thus:
'Your Excellency,
I've read on various online media platforms the appeal by religious leaders for government to reopen worship centres. Some are even advocating removal of age restrictions, urging government to allow children and elders to congregate together in this perilous time.
'I urge Your Excellency to uphold the earlier decision of the government not to reopen worship centers, events centres and other public gatherings for now, especially with the rise in cases of COVID 19 pandemic.
'No measure taken to preserve life can be too much. The worship of God is best done through the heart, in spirit and in truth, and not just in buildings and assemblies.
'There is absolutely no reason to expose worshippers to the danger of mass infection, given the technicality of disinfection and decontamination, after every service.
'Whereas we all pray to God and trust Him to deliver us from this plaque, there is no gain in setting up ourselves against the danger of mass infection, just because we love to see our faces gathered together in one building.
'I humbly urge Your Excellency to maintain the current restrictions while working to increase the testing capacity of government.
'I join other Nigerians to extend my good wishes to you on your birthday and to commend you and your team, for the good work of managing the pandemic so far.' He ended.