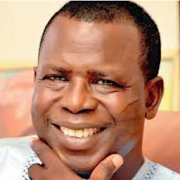 COVID-19: Don't Condemn Sanwo-Olu, Abiodun on Reopening of Churches —Adelakun
Veteran gospel musician-turned-cleric, Pastor Joseph Adelakun (Ayewa), has urged church leaders and Christians at large not to fault the Lagos State governor, Babajide Sanwo-Olu and his Ogun State counterpart, Dapo Abiodun, on their decisions to reopen churches as part of  measures to ease the COVID-19 lockdown in their domains.
Tribune reports, he also advised people not to castigate the governors or describe them as anti-Christianity for restricting church activities  for five months. Instead, he said people should continue to intercede on their behalf for divine wisdom to fight the deadly virus.
He commended the governors for lifting the ban on religious activities which now allows Christians to worship only on Sundays, urging church leaders and Christians at large to be law-abiding and maintain the prescribed precautionary measures against the spread of the pandemic.
He reminded Tribune ChurchNews that the two governors are Christians too with Sanwo-Olu being a member of the Mountain of Fire and Miracles Ministry, while Abiodun is a member of The Redeemed Christian Church of God, adding that the two cannot be involved in anything that will bring Christianity down.
"People should not be in a haste to pass judgment on governments for their long delay in reopening churches fully in Lagos and Ogun. I have heard people say that markets were opened while churches were still locked. Let us bear in mind that these two governors are Christians too and they are not against Christianity in anyway.
"The marketplace is an essential part of the society which people need to visit on a daily basis, but it is not the building we call the church; we are the church and because of the oneness, bond between us, we tend to joyfully associate with one another and relate more closely whenever we meet in the church, unlike the marketplace. We tend to stay longer and fellowship with one another in the church. If care is not taken, the deadly virus could get spread," he added.
He said: "The Bible also confirms that we should be law-abiding, adhere to the government's directive and continue to pray for our leaders. We should also pray for absolute peace of our nation and the entire world."
The cleric also called on Christians not to relent in interceding for the states, Nigeria and the world at large in order to overcome the pandemic.