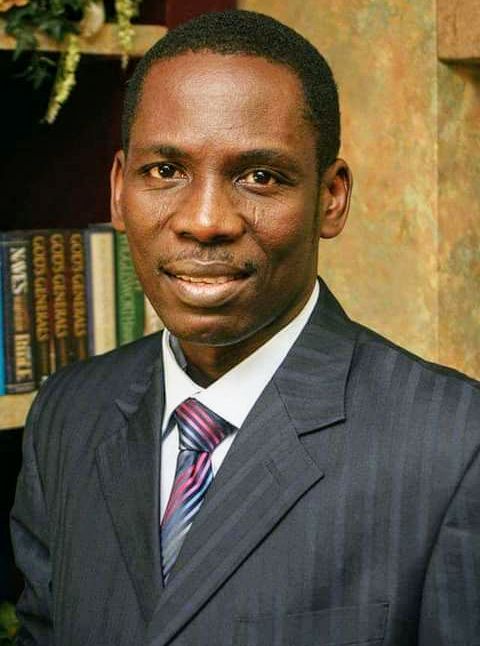 Competence, Key To Upliftment –Rev. Toyin Kehinde
The General Secretary of PFN South West Zone, Rev. Toyin Kehinde has said, "There is always a time God has set for everyone's upliftment in life to fulfill His purpose".
Rev. Kehinde made this known in Lagos while speaking as a guest on the topic, "God's Exaltation" at the 2022 Celebrating Jesus conference of Life Gate International Bible Ministries, Mafoluku, Oshodi.
Speaking, Rev. Kehinde charged Christians to get ready for the upliftment God has promised His people. "God has never reneged on His promises, He fulfilled the promise He made at His appointed time".
Quoting from the Scriptures, he  admonished that, there's always a place for waiting, preparation and practicing before the upliftment to fulfill the purpose of God. 
"Opportunity comes and does not tell when it will come. Therefore, keep waiting on God, get prepared by developing yourself and keep practicing how you want to live when the opportunity finally comes. Because, when preparation meets opportunity it will equal to upliftment", he said. 
While highlighting some ingredients for God's exaltation and upliftment a man, Rev. Kehinde said, you don't have to be in a hurry ahead of God, don't copy or watch others to run your race, instead discover your God's purpose. Do not be anxious for anything, jealous, angry and bitter about other people's progress and don't be discouraged. Rather, be happy and rejoice at others' progress and be encouraged to prepare yourself for your own upliftment.
"While waiting to be uplifted, be prepared and while preparing, be praying for your appointed time. You can control preparation, but you cannot control opportunity when it will come", he added.
Admonishing on competency, Kehinde said, "don't just know the job and how to do it, but do it well. And to do it well, regularly update, develop and improve yourself to grow." "Whatever you are doing, never allow money to be your priority. Let competent and character become your trade mark. This will reveal you and lead you to a place of your upliftment", he advised.
Explaining the need to get connections and build reliable relationships in the process of uplifting, Rev. Kehinde said, it is important to get favourable and meaningful connection to God, people and to a prophet of God. "You need a connection in-between preparation and appointed time. Therefore, respect people, irrespective of their class or creed, don't look down on people and learn to appreciate and thank people for any good deed, no matter how small. It is not everything that a big man can do, you are also the lowest man", he charged.