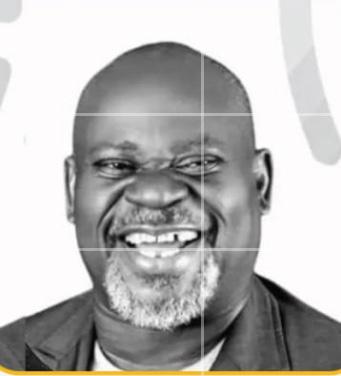 COMMITMENT IS THE YEAST;  THE DREAM IS THE DOUGH
-By Dr. Segun 'TREMENDOUS' Oshinaga
You need to throw all you've got into your dream and vision. The key to victory is total commitment to whatever project you have started. Half measures bring half results or no result at all. The principle of commitment is a principle you cannot violate if you want to get results.
"Whatever your hands find to do, do with all your strength, because there is no work, planning, knowledge, or wisdom in Sheol where you are going." Ecclesiastes 9:10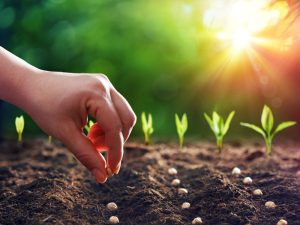 Absolute commitment of all mental, physical and spiritual resources at one's disposal is needed to pursue any goal. Without total commitment, failure is inevitable. In fact, any goal that one cannot commit all to is not a desirable goal.
Whatever dream, vision, project, business or assignment you have received or accepted deserves nothing but your very best. Commitment is the bridge between an idea and its fulfillment. When commitment is missing, the fuel is shut off. It is not enough to just be interested in something. Commitment is the binding of the heart, mind and soul into something you care about.
"With ALL your strength…' Not some or a few. Not when you like to or feel like it. All! Commitment spares nothing and gives no quarter. It is going all the way, regardless of circumstances or conditions.
So go on a limb. Throw all you've got into it. For a while, it will hurt but that is the only way to birth a vision or realize a dream. Keep pounding, shifting, pushing and beating. No retreat, no surrender. Those who make things happen learn to push themselves and everything and everybody in their way towards their dream or goal.
No price is too high to pay, no mountain too high to climb and no pain is too much to bear for a dream you want to see come alive.
"Sow your seed in the morning and do not be idle in the evening, for you do not know whether morning or evening sowing will succeed, or whether both of them alike will be good." Ecclesiastes 11:6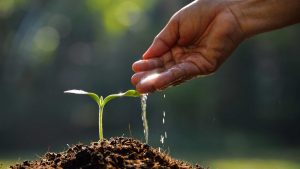 Constancy of efforts is key to commitment. It is not enough to stand; keep standing. It is not enough to work; keep working. Not enough to give; keep giving. 
"Until one is committed, there is hesitancy, the chance to draw back, always ineffectiveness. Concerning all acts of initiative (and creation) there is one elementary truth, the ignorance of which kills countless ideas and splendid plans; that the moment one definitely commits oneself, then providence moves too. All sorts of things occur to help one that would never otherwise have occurred. A whole stream of events emerged from the decision, raising in one's favour all manners of unforeseen incidents and meetings and material assistance, which no one could have dreamed would have come his way." 
                JOHN ROGER & PETER MCWILLIAMS
Nothing ever worthwhile is ever accomplished without commitment. Nothing that ever moves the world or shakes things up is ever found without commitment. Ideas, technologies and people who ever gave the world a break have always been because of ruthless, relentless commitment. The march of history is always propelled by a ceaseless, unrelenting and combative energy. 
Keep going! Keep giving! Don't you stop. 
The world is waiting for your arrival.
Join me Online every Sunday 6pm for WISDOMSPHERE: School of Wisdom –
ZOOM – ID: 834 924 3088 Passcode: 12345
Facebook Live – DrSegun Oshinaga 
YouTube Live – @Segun Oshinaga
You are INVITED to join me on ZOOM Every SATURDAY 9AM FOR –
MENTORSHIP MASTERCLASS 
Zoom – Meeting ID: 778 866 3304
Password: 9X362n
To support the global ministry of Dr. Oshinaga:
First Bank – 2009472019
For prayers and counseling:
Email: info@segunoshinaga.com
Tel/WhatsApp: +2348030773584, +2348022073050
Office:
Suite DA8, 3rd Floor, Apo Sparklight Mall, opposite Living Faith church, Durumi, Abuja
Box 5601 Garki, Area 10, Abuja
www.SegunOshinaga.com
'… Keep Shooting 'Till The Birds Start Falling At Your Feet'