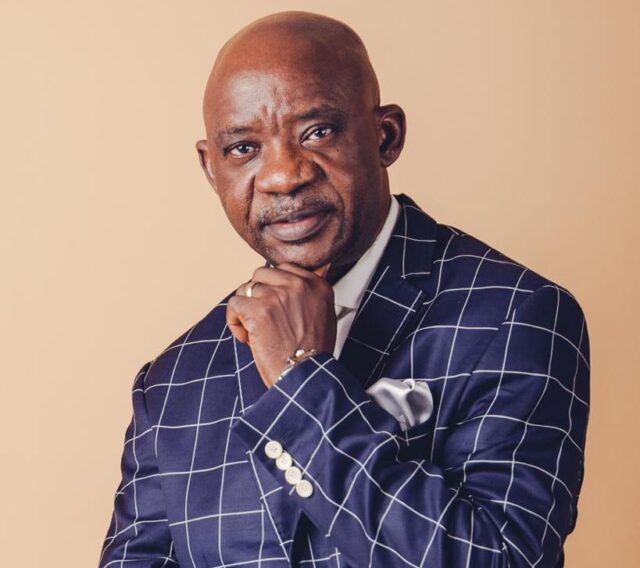 Christian Group Drums Support for Peter OBI 
CHRISTIAN TRANSFORMATION NETWORK (CTN) a strategic credible platform set to engage the Christian Community for national and global reformation has thrown her weight in support of the Labour Party Presidential candidate, Mr. Peter Obi and his Vice President, Dr. Ahmed-Datti.
The non-denominational christian body resolved and openly declared its support for Mr. Peter Obi, the presidential candidate of Labour Party at a meeting, titled, Good Governance, Strategy and Synergy held on Monday at Ojodu Berger area of Lagos.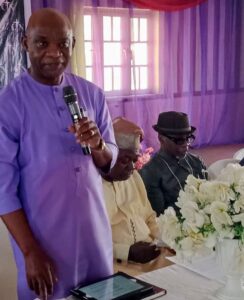 The well attended strategic meeting with men and women of God, including church workers from different churches and denominations around Lagos and some part of the neighbouring states discussed, deliberated and decided to pitch their tent with the presidential candidate of Labour Party.
Addressing the participants cutting across young and old people, the Convener and host of the meeting, Dr. David Aboderin said, "Nigeria today is in serious crises that have been sustained over the years. It is now clear beyond any reasonable doubt that the crises will degenerate into calamitous catastrophe if nothing is done as soon as possible to push back this looming Armageddon. It is the care, concern and commitment to finding a lasting solution to this malady that has necessitated the establishment of this platform, CTN. This is an innovative idea of combining the prophetic with the strategic, and the spiritual with the social as a way of creating permanent, effective and impactful remedies to the challenges facing the world today starting from Nigeria. May God again arise", he declared.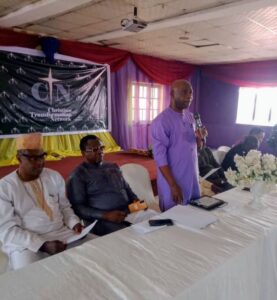 According to the Convener, Dr. David Aboderin, the body publicly made its stand known to stand up for the Christian faith and humanity; and to expand the frontiers for peace, prosperity and progress.
Aboderin described Christian Transformation Network (CTN) as a group of committed and faithful Christian patriots who are driven by the passion to make the society better and greater by effectively mobilizing the entire Christian community to work practically, peacefully, productively and proactively with all relevant stakeholders both Christians and all alike, to cause and create a progressive and positive humanity by ensuring individual and communal reformation, reinvention and regeneration. 
"We are committed to be the salt of the earth and the light of the world starting from our immediate environment and expanding through the nation to the continent and to the outer ends of the World as exemplified by Christ. We have resolved to influence and impact all aspects of our communal life by facilitating economic productivity, prosperity and progress; and political responsibility, accountability and democracy".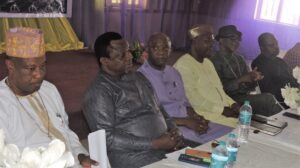 He further said, our past indifference, complacency and negligence may be the reason the country is threatening to collapse over our heads. Therefore, We must stand strong to rescue, recover and reposition whatever is now left of our battered and beleaguered country. 
Stating the mandate of Christian Transformation Network (CTN), Dr. Aboderin said, the network was set as a unified Body of Christ to contribute effectively towards the development of a better country and the global community at large. Also, to specifically galvanize the Christian body for social intervention and action directed at creating a better society.
"We are going to strategically create  an effective socio-political platform that will contribute to the birth of a society driven by genuine democratic principles based on the standards of the scriptures and particularly, the examples of our Lord Jesus Christ", he stated. 
Aboderin called for immediate action, to engage in raising and enthroning righteous leaders in every area of governance at all levels that would guarantee egalitarian commitment to democratic values consistent with Christian principles and meet the expectations of the general society and humanity.
He advocated for a democratic new Nigeria that is tolerant with dissent in opinion and faith by eschewing all forms of partisanship, favoritism, nepotism and prebendalism.
"Let us mobilize and put together every available resource to promote and protect the ideals of New Nigeria and New Nigerians for a better and greater society", he declared.
There is an urgent need to save Nigeria to work and the challenge before the people is to get the quality leadership they desire for the society development, institutional innovations and better management of governmental policies with welfarism interventions and human rights interests.
"Having done critical analysis and clinical study of all the presidential candidates, CTN has considered, resolved and decided to adopt and support the candidature of Obi-Datti for the forthcoming Nigeria presidential election", he declared.
With the present structure and strength of CTN in every state, local government and constituency across the country, CTN has the capacity and capability to influence the election of quality leaders for the next government administration in Nigeria", he added. 
Aboderin admonished CTN members across the state and constituency in Nigeria to determine and support candidates from any political party with political value based on their capacity, competence and vision.
In his remark, the candidate for house of representative in Ikeja federal constituency under the banner of Labour Party, Hon. Mutiu Kunle Okunola (MKO), while promising it's going to be a new dawn in Ikeja Federal Constituency when elected, encouraged Nigerian electorates not to leave any stone unturned at the poll to elect credible and resourceful leaders into the government. "We cannot continue with this situation, where we have no leadership direction and destination for our country's progress, development and future advancement. This is the right time and opportunity to make the change we want", he declared.
Party stalwarts and other speakers at the meeting included, the deputy Convener, Dr. Godwin Solomon Nwachukwu, Primate Henry Amike, Hon. King Okuneye, Chief Victor Adeniyi, Lagos State Coordinator of Big Tent, Pastor Rehoboth Agbede, National Secretary, CTN, Mrs. Adedoyin Sonuga, Dr. David Odi, Apostle Segun Adio, Lagos State C&S Unification Chairman and Rev. Femi Paul among others.