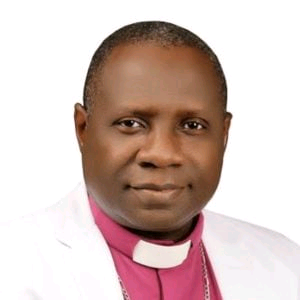 CAN Elects Archbishop Daniel Chukwudumebi Okoh As 8th President,
…reiterate stand on Muslim-Muslim Ticket
Christian Association of Nigeria, (CAN) has elected Most Rev. Daniel Chukwudumebi Okoh, the General Superintendent of Christ Holy Church, also called Nation Builders (Odozi-Obodo) as it's new and eighth President.
Okoh emerged as the candidate of an Electoral College. His candidacy was validated by the National Executive Council and the General Assembly of the Association during the 2022 General Assembly and leadership transition conference held at the Ecumenical Centre, Abuja where he was elected and unveiled as the National President of CAN to take over from Rev. Samson Ayokunle whose tenure ended on Friday, July 29, 2022
Archbishop Daniel Chukwudumebi Okoh is a de-tribalised Nigerian, who has built friendships across religious and ethnic lines around the globe. He is the General Superintendent of Christ Holy Church International, an African Independent Church, where he leads his denomination in ecumenical relations with other denominations in the body of Christ. He is a native of Ndoni in Ogba/Egbema/Ndoni Local Government Area of Rivers State and was born into a Christian family on November 12, 1963 in Kano.
Okoh attended Dennis Memorial Grammar School, Onitsha and graduated from University of Port-Harcourt with Second Class Upper Division in Political Science and Education in 1988.
He later went to Christ Holy Church Seminary, Onitsha and was awarded a diploma in Theology. He has also attended many local and international courses and seminars relating to ministry work, leadership and other development. 
Before his election as CAN President, Archbishop Okoh has served in various capacity of many local and international Christian organization, government agencies and committees including, National President of OAIC (Nigeria Region) (2005 – 2014), International Chairman, Organisation of African Instituted Churches (OAIC), National Vice-President of Christian Association of Nigeria (2007 – 2013), Member, Nigeria Inter-Religious Council (NIREC), Member, Board of African Council of Religious Leaders -Religions for Peace among many others where he served meritoriously.
Archbishop Okoh is happily married to his dear wife and friend, Ngozi and they are blessed with four children.
Meanwhile, Archbishop Daniel Okoh as the new president of the Christian Association of Nigeria (CAN), in his acceptance speech after the General Assembly of CAN validated his election, said "We are coming in at the time that all of us in the Christian faith, believe that some section of political leaders are not sensitive to the diverse nature of our population when certain decisions are being made".
Several Christians have the genuine fear that there is a deliberate plan to remove the Christian faith from the scheme of things and make them second-class citizens in Nigeria and the fear was borne out of the recent happenings in the polity.
"That is, the same-faith ticket in one of the major political parties in Nigeria despite objections raised by CAN since two years ago."
"Whatever happens, no matter how many times our sensibilities are insulted, we must resolve to make a positive impact on the political, economic and social systems of our dear nation."