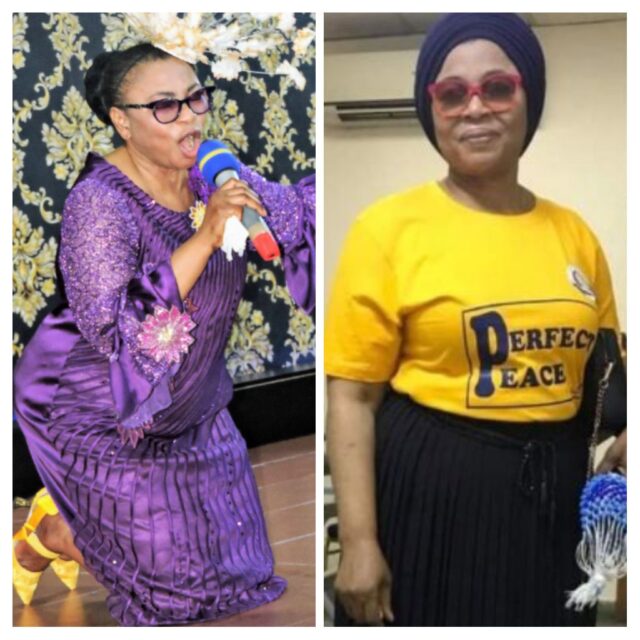 BILLIONAIRE FOLORUNSHO ALAKIJA Storms Lagos Street To Preach Christ 

…says, Jesus is calling you to be save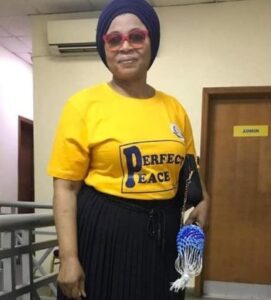 Acknowledged and respected Nigeria's and Africa richest woman, Folorunsho Alakija, 71 on Friday defies her wealthy status and moved with others to engaged in street evangelism at Bode Thomas area of Surulere in Lagos suburb, to publicly preach the Christ's salvation of souls to people and passersby.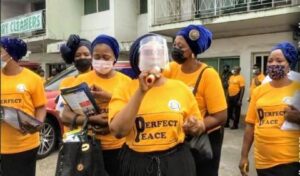 Accompanied by some men and women from the ministry she founded, Rose of Sharon Glorious Ministry International (RoSGM Int'l.) and dressed in yellow T-shirts with inscription, 'Perfect peace'.
Clutching the microphone, Alakija, urged the people and passersby to come to the God that will give them the water of life. Declaring that, whatever their problem is, Jesus, can solve them and make a difference in their lives.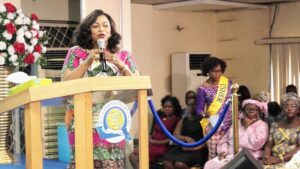 The richest woman in Nigeria and second in Africa, also one of the richest women in the world, Alakija recently, during the 25th anniversary of Amazing Grace Bible Church, Lagos where she was the guest speaker shared her personal relationship with God and spoke of her encounter with the Holy Spirit asking her to stop using jewelries.
Preaching powerfully at the street evangelism, Alakija went on saying, "fear not, come and be saved from all the problems of life, from all the situations you are going through. This is a good time to be saved. The Lord Jesus is calling you".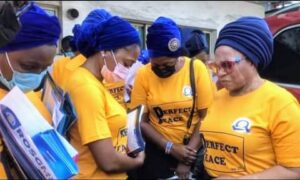 "God wants to give you rest. Jesus can turn around your situation, He loves you and wants to improve your life. He is ready to make your life better and all you need to do is to say, yes Lord I am ready", she told her listeners.
Meanwhile, the humble billionaire business woman had earlier announced on her Instagram page and shared pictures of herself with the caption, "In Mark 16:15, Jesus Christ commanded us to go into all the world and preach the gospel to all creation. I will be at Bode Thomas, Surulere, today to preach the wonderful gospel of Jesus. Hope to see you there."