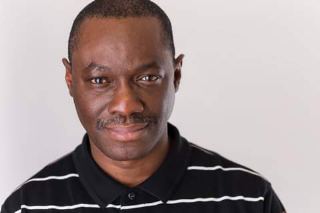 BELIEVERS and JUSTICE
By Babatunde Olugboji
In Nigeria, it's been a very long week of confusion and bloodbath laced with vandalization of property, looting and burning in Lagos and other locations in Nigeria; a week of absence of official information, lack of access to information, of misinformation, disinformation, and lack of empathy by those in authorities who are meant to be a guarantor of the rights of Nigerians.
It has been a week of uninspiring speeches and inadequate response by the nation's leaders, a week of mourning by those whose loved ones, family members and friends have perished, a week of pain for those who were injured in the protests, a dark week for Nigeria as a nation, all in the aftermath of the #EndSARS protests by the Nigerian youth. The aftermath of the peaceful protests culminated in the shooting of peaceful protesters on October 20 in Lekki, Lagos, Nigeria.
Some credible sources have put the estimates of casualties at over 200, not just in the Lekki incident, but elsewhere across the nation. Young people, middle age people, old people, civilians, law enforcement officers and others lost their lives. May their souls rest in peace, and may perpetrators of injustice, of human rights violations be held accountable in the name of Jesus.
Sadly, the heavy-handed response of the army to the protests, has again brought to the fore the problematic issue of serious human rights abuses in Nigeria. The question is, do believers and the church have any role in matters of justice and human rights? The simple answer is yes, we do.
As followers of Christ, we must recognize that God detests injustice, which means we also should. What happened in the past week or so in Nigeria was injustice. Psalm 33:5 says God loves righteousness and justice; the earth is full of the steadfast love of the Lord, while Proverbs 21:3 adds: To do righteousness and justice is more acceptable to the Lord than sacrifice.
Those who were involved in injustice related to the protests, whether giving orders from their airconditioned offices or ensconced in their luxury homes paid for by taxpayers; those who pulled the triggers in Lekki, or police officers brutalizing ordinary Nigerians should note that God does not love unrighteousness and injustice.
Psalm 140:12 says: I know that the LORD will maintain the cause of the afflicted and will execute justice for the needy and Isaiah 30:18-19 adds: therefore the Lord waits to be gracious to you, and therefore he exalts himself to show mercy to you. For the Lord is a God of justice; blessed are all those who wait for him. For a people shall dwell in Zion, in Jerusalem; you shall weep no more. He will surely be gracious to you at the sound of your cry. As soon as he hears it, he answers you.
My prayer this week is that God will touch the heart of Nigerian authorities to ensure that those responsible for the Lekki shootings and other forms of abuses are brought to account. I also pray for mercy for the Nigerian nation, and eternal rest for the souls of those who lost their lives in the protests.