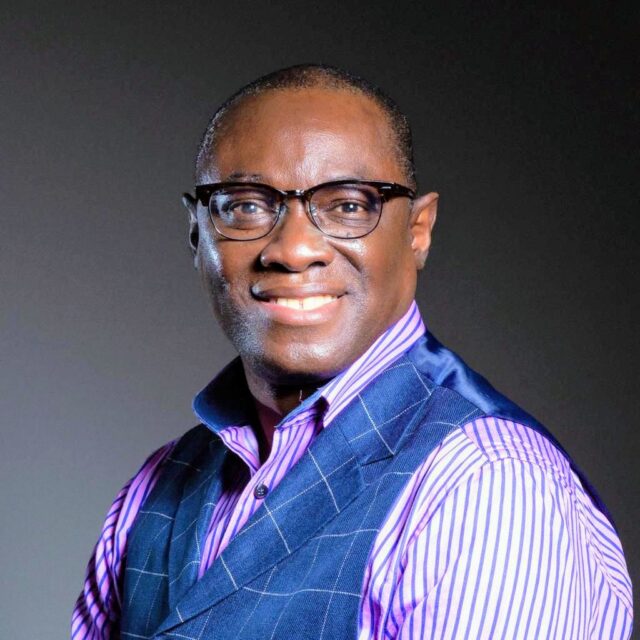 Be God-centered, Not Self-centered By Babatunde Olugboji 
'Self' is always out to promote 'self,' seldom interested in supporting others. Or promoting God. 'Self' is often centered on 'self. 'The dictionary describes self-centeredness as being concerned solely with one's own desires, needs, or interests or immoderate concern with one's own interests and well-being, self-love or egotism.
The Bible makes it clear that "people who are self-centered aren't able to please God" (Romans 8:8). Self-centeredness is the polar opposite of what God wants because it is akin to looking inwards, given to self-gratification and overlooking other people's needs (Romance 2:8; James 3:16). Self-centeredness and self-love are completely hostile to the teachings of Scripture (1 Corinthians 13: 4–7).
While looking out for one's own interests is natural, it is only acceptable if we use this as the basis of loving others. Jesus uses our innate self-interest as a basis for gauging our love for others: "Love your neighbor as yourself" (Mark 12:31). In other words, in the same way that you (naturally) love yourself, learn to love others. As believers, we should be 'others-centric,' not self-centric. The Bible admonishes us to "Do nothing out of selfish ambition or vain conceit. Rather, in humility value others above yourselves, not looking to your own interests but each of you to the interests of the others" (Philippians 2:3–4). This command leaves no room for self-centeredness.
Paul puts it even more succinctly: "When we were self-centered, the sinful passions aroused through the law were at work in all the parts of our body, so that we bore fruit for death" (Romans 7:5). Some Bible versions translate "self-centered" as "in the realm of the flesh." By being self-centered or yielding to our sinful, fleshly natures, we are bearing fruit that results in death. Putting oneself first leads to the destruction of oneself (see Luke 17:33).
Being focused on oneself upends the biblical directives to love and care for our they (Romans 14:13), to bear others' burdens (Galatians 6:2), and to be kind-hearted and forgiving (Ephesians 4:32). Being self-centered is completely opposed to the clear command, "No one should seek their own good, but the good of others." (1 Corinthians 10:24) There are many other similar commands calling for noble sacrifice and service to others. (Ephesians 5:21) Every act of self-love is rebellion against God's authority. Self-centeredness is rooted in one's fleshly desire to please self more than God. In other words, it is the act of supplanting God's authority with one's own ego.
Jesus' declaration paints a clear picture of self-centeredness as sin: "Whoever wants to be my disciple must deny themselves and take up their cross and follow me." (Matthew 16:24) To deny oneself means letting go of the material things used to gratify oneself. To deny oneself is to let go of selfish desires and earthly security and focus instead on the interests of God. (Matthew 6:33) Denying oneself turns us from self-centeredness to God-centeredness. Self is no longer in charge; God is. Christ rules our hearts.
Though we are still in the flesh, as followers of Christ we have the Holy Spirit residing within us. (1 John 4:13). The question this week is, are we going to allow the Spirit or the flesh to have control over us?
Have a great week!
Kingdom Dynamics, a weekly column written by Dr. Babatunde Olugboji, the President, Kingdom House, a non-profit organization in New Jersey, USA.
Join Babatunde Olugboji live on Facebook & Youtube every Sunday at 7am (EST) for an insightful time of The Word.
+1-732-554-1376 (WhatsApp)
@KingdomChat
https://www.facebook.com/KingdomEdifice