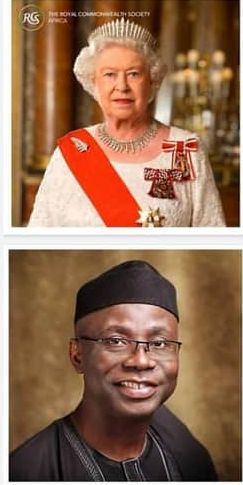 BAKARE APPOINTED CHAIR OF ADVISORY COUNCIL FOR ROYAL COMMONWEALTH SOCIETY -AFRICA
The Serving Overseer of Citadel Global Community Church (previously known as Latter Rain Assembly), Pastor Tunde Bakare, was on July 15, 2020 appointed the inaugural Chairman of the esteemed Advisory Council of The Royal Commonwealth Society – Africa.
The appointment was conveyed to the well-regarded televangelist, statesman and former vice-presidential candidate by the Secretary-General of the Society's Africa office, John Apea.
Bakare accepted the appointment in his July 22, 2020 letter wherein he pledged his considerable intellect, network, and enthusiasm to the pursuit and accomplishment of the Society's global thematic preoccupations.