Are You A Prepared Wife Material?
By Gracious Akintayo
"He that finds a wife, finds a good thing and shall obtain favour from the Lord". Proverbs 18:22
This article is purpose to:
-Inspire you to grow in your walk with God. 
-Teach you how to spiritually prepare for marriage, not wedding.
-Expose you to the factors of a godly wife.
-Encourage your waiting period to be meaningful.
It is no secret that many ladies desire and pray for a man that will be best suited for them. Instead of focusing on being the best material as a caring woman a man will find, they focus on looking for a loving man that will best meet their needs and rather care for them.
This misconception has degenerated into unresolved conflict and misplaced priority in purposeful relationships.
Same way ladies search for a good and loving man with a caring heart, likewise men seek for godly, caring and virtuous women with character as a wife material. (Proverbs 31:10-31)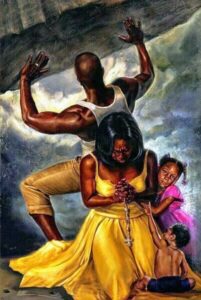 This implies that a woman who desires to be a wife, must be spiritually, mentally and ideologically good with preparation to be a (favour) blessing to the man that will find her and whom she desires to meet.
In most cases, ladies are not readily prepared and equipped with adequate knowledge to navigate their desire, but presumptuously build and prepare physical attraction and attention with the belief that is all a man needs.
As a single lady and a godly wife to be for a future husband, you have to make some spiritual sacrifice and exercise to prepare and equip you for the man you desire for as a husband. Especially in the areas of prayer with positive conviction, confession and declarations.
Lot of mistakes have been made in this regard with many ladies desiring a good and loving man as husband but are not prepared enough to be godly and caring as a blessing to the man. (Ephesians 5:22 – 25)
This insensitivity has caused pain, disappointment and broken heart to many relationships with expectations not possibly met.
For any lady desiring a good and loving man, apart from her being godly and caring, she requires a good physical look with mental ideology. She has to be patient, understanding and tolerant to develop, build and sustain the man. (Proverbs 14:1)
Here are 10 prayer points for single ladies to pray: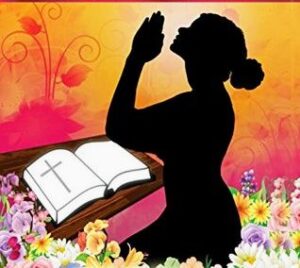 Lord prepare and equip me to be a godly and virtuous woman to the man that will find me.

Lord make me to be a sweet aroma and a blessing to the man that finds me.

Lord fill me with your spirit to be an impact and a favour to my husband.

Lord help me to be a builder and pillar of support to the man that finds me.
Declaration: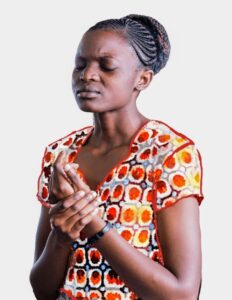 I will marry and be a source of goodness and happiness to my husband.

I will marry and be a blessing to my husband.

I will marry and be a treasure of favour to my husband.

I will marry and not leave my place for someone else to take over.

I will marry not to be poor and suffer. But to be successful and prosper.

Every problem in my marriage shall be turned to promises of God.