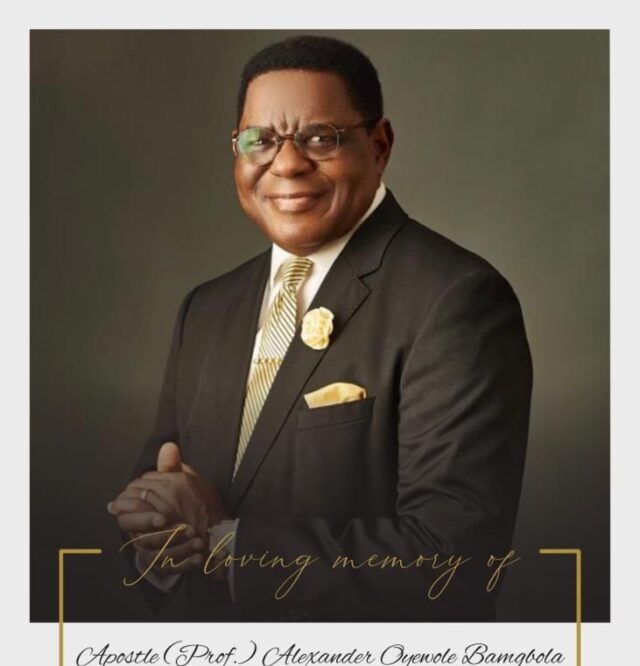 Alex Bamgbola: A Good Man, Practical Christian and Bridge Builder Passes On 
The Lagos Chapter of the Pentecostal Fellowship of Nigeria has formally announced the passing away to glory of its former Chairman and immediate past Chairman, Lagos State chapter of Christian Association of Nigeria (CAN), Apostle (Prof.) Alexander Oyewole Bamgbola.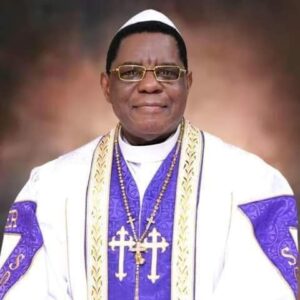 In a statement jointly signed by the state chairman, Apostle Apostle Enyinnaya Okwuonu, the Secretary, Apostle Akin Akindejoye and the Publicity Secretary, Apostle Tonye Oliver respectively. Lagos State PFN described Apostle Bamgbola who passed on in the US after a brief illness on Monday, January 31 2023 at the age of 77 years, as a good man, practical christian and bridge builder. 
Apostle Alexander Bamgbola was a man full of the Holy Spirit, wisdom and faith. While alive, his hospitality, love for God and brethren endeared him to many. His impact on those who came across him in life will remain indelible.
The late General Overseer of Zion the City of The Lord Ministry, Lagos, was a leading banker in the 80s as the Managing Director of defunct Nigeria-America Merchant Bank, a cultist (before his dramatic encounter with God), former Chairman, Lagos State chapter of PFN and immediate past Chairman, Lagos chapter of CAN.
Bamgbola, a man of godly values, honor, integrity and goodwill who impacted lives was a general in God's Army where he served creditably as a leader of repute who gallantly fought the good fight of faith, conquering all and retired home to rest his sword.
As a christian leader and spiritual father to many, he played a critical role in the body of Christ for the unity of the church and church leaders in Lagos State. 
"A delighted conference speaker and mentor, Apostle Alex Bamgbola came, ran his race, finished the course and fulfilled his ministry. His impact on those who came in contact with him is still speaking and will continue to speak in posterity", the statement added.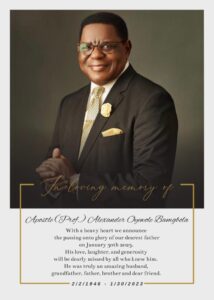 His burial arrangements will be announced by the family.