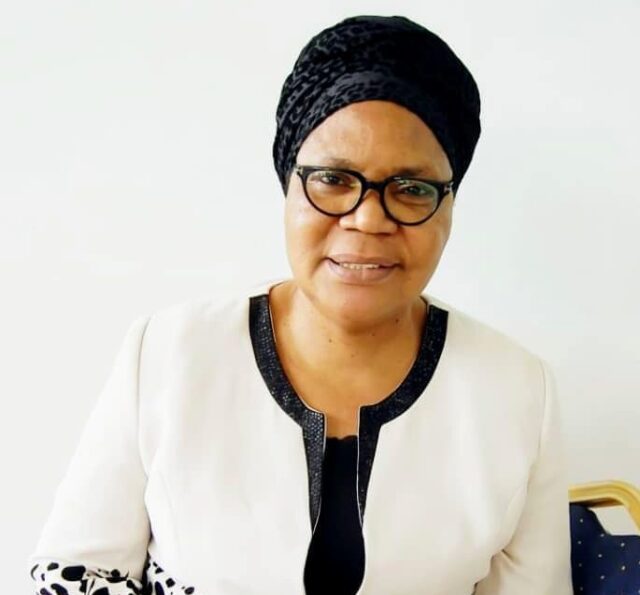 AGRO Enjoin Christians To Avoid Ungodly Acts
The Arm of God Reconciliation Outreach (AGRO), a reconciliation and intercession prayer ministry has sent a warning message to Nigerian Christian and the church to abstain from every ungodly act as the return of Jesus Christ is drawing near.
In its current End-time bulletin circulated among church leaders in Nigeria through Christian Association of Nigerian (CAN), AGRO advised church leaders to pay more
attention to righteous living in this end-time.
According to copy of the bulletin made available to the media, the Coordinator of AGRO, Pastor (Mrs.) Clara Alao noted that happenings and events across the world today are pointed to fact that, the return of Christ is imminent.
The bulletin listed 60 acts AGRO enjoined Christians to repent of and stop in order to be able to present a Church without spots or wrinkles at the return of Jesus Christ. "Two messages from our Lord Jesus Christ to the body of Christ are to repent and to stop acts of strife and disunity, hatred, unforgiving, unrighteousness, misuse of gifts, selfishness, anger, lack of self control, procrastination, disobedience, fearfulness, selfish evangelism, self exaltation, blasphemy, false doctrine, laziness, idolatry, disorderliness,
dishonesty, un-thankfulness, sexual perversion, untruthfulness, impatience, pride, bribery, indiscipline and cursing" among others ungodly acts.
The outreach called on the churches to lay more emphasis on evangelism with the aim of winning souls for the kingdom of God. Also, to preach about heaven and hell with more awareness and enlightenment. "God is not a respecter of any person (Colossians 3:5).
"My humble appeal to all is, let us arise and do the needful. God is merciful, He is also a consuming fire. He will start His judgment from the church. May the blood of Jesus Christ not be in vain over his church, our lives and nations in Jesus, name" Pastor Alao pleaded.
In it's message to Nigerians, the bulletin stated that, "Whosoever and whatever group or person behind the spiritual and physical situation and calamities presently been experienced in Nigeria now, should repent. The blood of innocent people dastardly killed is crying for vengeance. The iniquities in the land have reached its peak and God is not a respecter of any person. He will judge everyone according to their deeds. Those concerned should repent now before it is too late. God, the Creator of the universe is about passing through this nation, Nigeria with His wrath and He will do what He says He would do. Those concerned must repent before it is late," the outreach warned.
AGRO called for genuine repentance from wicked acts and warned, "no one can withstand the anger of God. God is not happy with us and we have no other country to call our own. I plead with Nigerians to rise and do that which God required of us now. May Nigeria never become a nation like the goat in Jesus name. 
God will show mercy if we seek His forgiveness. But if we refuse to repent and continue in our wicked ways, His wrath will come," Alao warned.
The Arm of God Reconciliation Outreach (AGRO) was birthed by God through Pastor (Mrs.) Clara Alao, in May 2018, to support, foster unity and love in the body of Christ, also to encourage persistent prayer for those in authority.
The outreach plan to break doctrinal barriers to build a formidable team of witnesses to pursue the realities of God's desire of living peacefully in godliness and honesty (1Timothy 2:12).