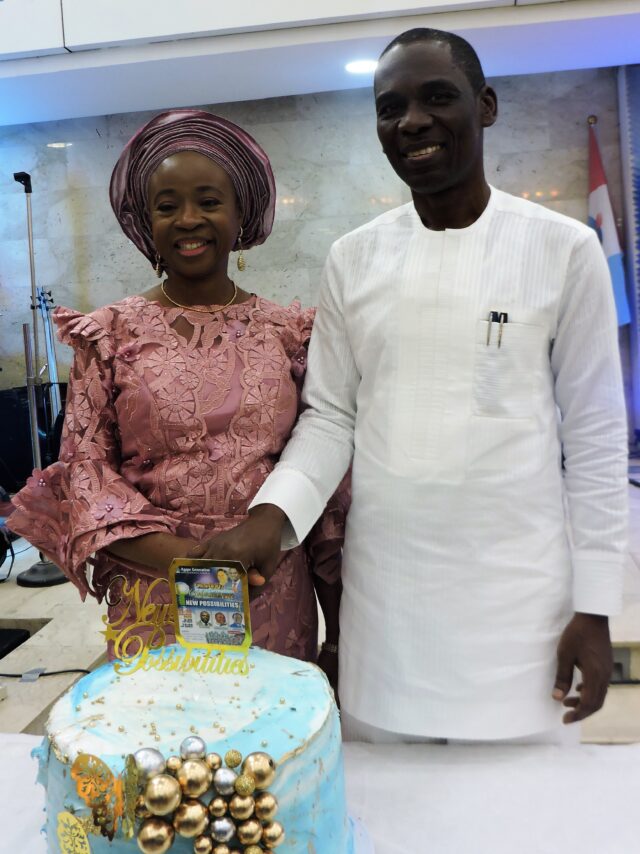 AGIC @ 20: 
Many Pretends in the Church, But Chronic Unbeliever at Home,
…new possibilities is possible
-Bishop Olurombi declared
Christians who don't know how to pray have been described as christians without life. "For a christian to have life and experience newness of God, he or she must know how to pray and pray fervently with understanding".
Bishop Ademola Olurombi made this known as a guest speaker during the annual convention and 20th anniversary of Agape Generation International Church (AGIC) in Lagos.
Speaking on the convention theme, "New Possibilities", Bishop Olurombi described new possibilities as a testimony of new experience, new encounter, new attainment, new testimony, new identity, new accomplishment and new change of status, lifetime and friends from the regular to irregular that can extremely be made possible beyond any human imagination or expectations by only God's divine intervention.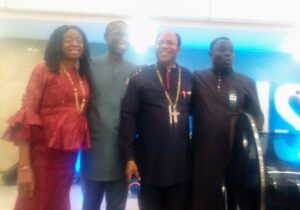 Quoting different scriptures from the Bible to back his points, Olurombi said, "testimonies can be in two fold, either it is old or new. But, God is a God of new things, He promises new things, does new things and is ready to do something new that beats imagination in our lives and makes people say, it's a lie."
Speaking further, he said, "to believe God for new possibilities and enjoy new experiences, it will require a new life in Christ, a new style of fasting and a new heart of prayer; new desires, speaking and thinking of new things. Also doing something new for God with genuine relationship and fellowship with God". "Any christian desiring new possibilities in God, must be ready to spend quality time in prayer to commune with God, study the bible to discover God's promises and fellowship with God to receive guidance and direction. Because, the journey ahead is far and some old things inside must have to die to give room for new possibilities", he added.
Emphasizing the need for new possibilities, Bishop Olurombi said, "the old possibilities cannot sustain us again, because the gospel is now getting enlarge, expanded and big. Life journey is far, the vision is great, the level we were and we are now cannot sustain us. God must come in a new way for our need of new level, new possibilities and new lifting".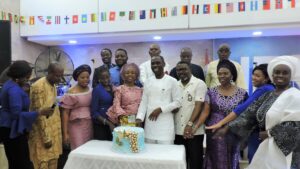 He admonished christians who act as actors and actresses (pretenders) in the church but are chronic unbelievers (hypocrites) at home to stop acting normal, but do new thing to experience new impossibilities with God.
In his remarks, the General Overseer of Agape Generation International Church (AGIC), Rev. Toyin Kehinde described the journey of 20 years full time ministry as tough, stringent and rough. "It was challenging, demanding and daring but God proves Himself faithful during the journey and turn impossibilities to possibilities for His own glory and praise."
He briefly went down memory lane of the ministry journey 20 years ago and expressed gratitude to God for the next level of new possibilities with appreciation to his wife, children and everyone God had used to stand, support and encourage the ministry for their continuous prayers and encouragement.
Rev. Kehinde encourage the congregation, friends of the ministry and Nigerians to remain steadfast in the love and service of God through the Lord Jesus Christ, until the rapture time. He pronounced blessings on the people and prayed for a new Nigeria.
Other guest speakers during the 4 days convention are Archbishop John Osa-Oni, who was special guest of honour, Bishop Theophilus Ugochukwu and Bishop Sola Oyeniran. Agape Voices with Segun White and Makay serenaded the convention with their soul inspiring songs of praise and worship ministration.